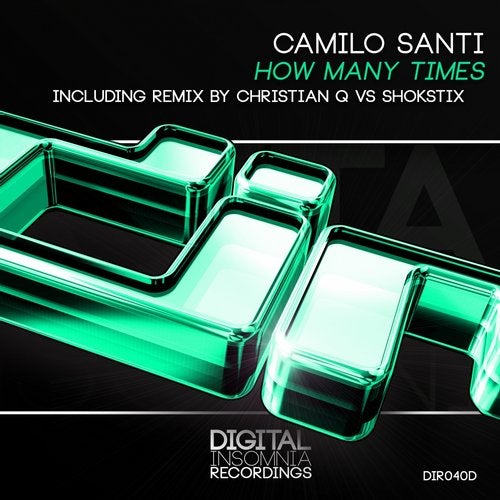 Release Date

2014-11-24

Catalog

DIR040D
This release marks our 40th on the Digital Insomnia Recording (DIR) brand. A track from Camilo Santi, titled 'How Many Times'

Camilo Santi has releases on labels Armada music (W&W's compilation), Black Hole Recordings, Arisa Audio, to name a few.

Returning back to Trance routes on DIR, 'How Many Times' (Original Mix) delivers a beautiful cross between Progressive & Uplifting Trance with elements of Progressive House rhythms. This uplifting trancer never gives you room to breathe; thanks to driving beats fused with an uplifting melodic melody progression, leading into an 'uplifting' hands in the air moment.

The Christian Q vs. Shokstix Remix offers a darker side to the Original; delivering a stomping Mainroom, Progressive Electro feel. Rhythms build and drop into elements of the original riff. Just enough to tease you, this track is perfect for festivals and large crowds that love to jump!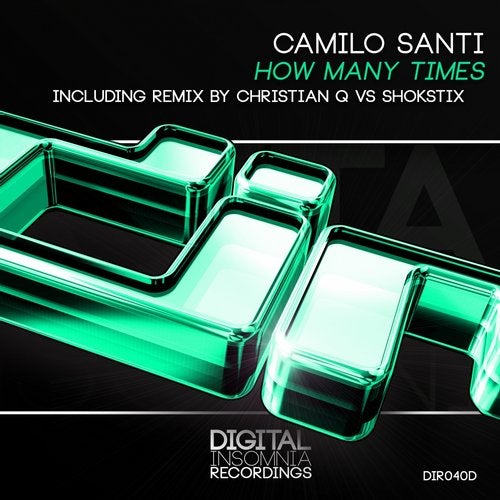 Release
How Many Times
Release Date

2014-11-24

Catalog

DIR040D