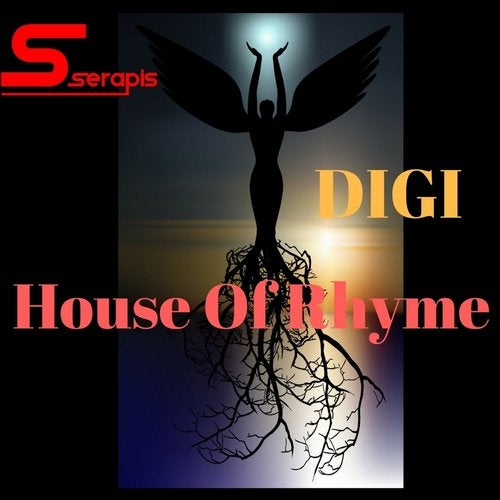 Release Date

2017-05-08

Label

Serapis

Catalog

SRS13
What we make of the future is defined by how well we understand and make use of our past. Serapis Presents, Digi in the "House Of Rhyme" Ep. This 4 track explosion of original motion will be sure to create your House Music Explosion.

The universe is in fact without limit of any kind, for if it had it would have to have an outside. Nothing can have an outside unless there is something beyond it. House Of Rhyme takes you into present time combining, past, present and future. Digi comes thru within creation, with his house groove elixir sensation. The bass is magnum fresh and the vocal complement this track as one of his best.

The young of the panther and of the lioness fight with their claws and feet and teeth before they have really got any teeth or claws to fight with. In the same way we see that birds of every kind trust their wings before they can fly. "I" guess it time to Chant, and make sure with all the grace in this symphony, we give thanks. Great tech house drive, with a melody upholding slide of great ambiance, to sure get your dancing feet lost in the heavens.

That what is food to one, to another is poison. A snake for example will die if human saliva Touches him; he will bite himself to pieces. And again, for us, hellebore is a poison. Yet goats and quail grow fat enough upon it. This is Detroit, in the power of analogy, great acid house feeling of love in a better than good flight to heaven with the doves.

It is the same with a man wounded by Venus's arrows, whether they come at him with a girlish boy or from a woman whose whole body hurls love at him; He runs at the person who shot him and wants to copulate and to plant in that body the fluid from his own body; His dumb desire suggests it will give him pleasure. The taste of Verismo is a tech sound with higher bounds of flight with a great quality rhythm and feel of learning to re-learn the Logic of divine love in an instant, ordeal.