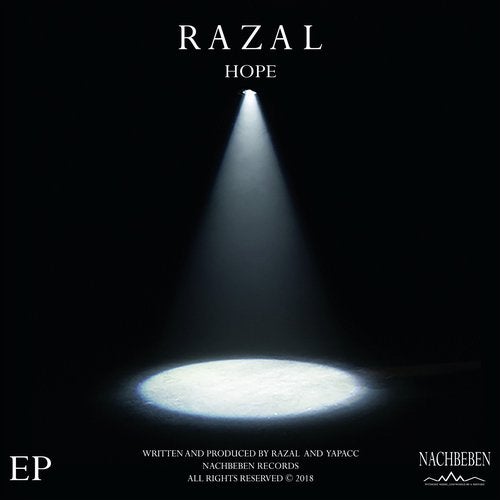 Hype
Razal is back! Und zwar noch gewaltiger, gefühlvoller und gewagter.
Seine zweite EP in diesem Jahr lässt emotionale Perlen entstehen, die sowohl dunkle als auch fröhliche Seiten offenbaren.
Die sechs Tracks verweben hypnotischen Club, Funk und Moviescore zu einem erzählerischen Sweetspot, dass es einem eine Freude macht, sich gehen und einzulassen. Aber: es gehört Mut dazu und Ehrlichkeit, dann ist die Hoffnung, so heißt die EP ja auch, nicht vergebens!

Razal is back! Even more powerful, soulful and daring.
His second EP this year creates emotional pearls that reveal both, dark and happy sides.
The six tracks interweave hypnotic club, funk and movie scores into a narrative sweetspot ,that makes it a pleasure, to go and get involved.
But: it takes courage and honesty, then the hope, as the EP is called, is not in vain!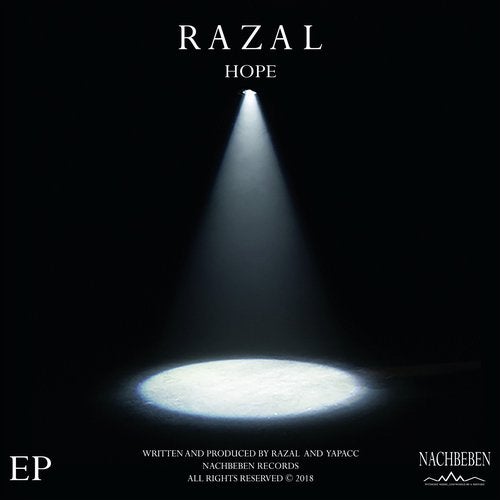 Hype
Release
Hope