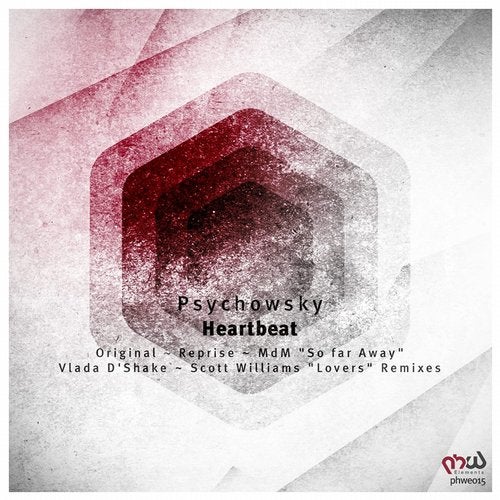 More incredible deep textures is lined up for you today, as we finally are able to unleash another BIG PHW Elements release today, and who would be better to have on original duty than one of the friendliest and humble guys in the business, Greek Thodoris Evangelatos, more know to us through his Psychowsky alias. Being with us in the past on both our labels, we now are truly pleased to have him back on original with the wonderful production called "Heartbeat".

For those of you who have followed Psychowsky over time, know he is a master in building deep and meaningful textures through his music, and he truly delivers something amazing today.

With a blend mix between the dark and mystic, he also provides the lightful and and playful with his amazing skills to build up melodic textures.

To tease you even more, he puts a "Reprise" in this package, where he showcase he is fully capable of doing pretty much anything behind the DAW. With a lovely downtempo take, re-written melodic parts to add on, he bring another amazing production under his belt, and we are overwhelmed to have him as a major part on our labels, he is top notch.

On remix duty, we have another great line up, as we had the opportunity to brings on 3 of the names that we really have been working to get as partners on the PHW Elements imprint.

First out is the amazing talent from Italy, MdM who we have been hunting down to get on our imprint, and we do feel you are to understand why in just a few minutes as you take on this brilliant remix. With his true skills to build up monstrous textures and deep grooves, he still surprise us with this pounding monster track created here. Dope kick drums, driving "acid" lines and superb pads builds up something absolutely extraordinary here.It's so fat!

Serbian producer Vlada D'Shake is next up on our roster, as we feel honored to have his services back on Elements. We are huge fans of his work, and with an original like this, well the outcome is what it is, as near as perfect you can come. With the original melody kept, and working new elements around that to give the track another dimension, he once more show what an ace he is. Check out the vocal additions to the track that he has used, so cool and giving it a new texture.

To close the package, we are peased to welcome another one of the guy guys that we have been working hard to get on the label, as Malta based Scott Williams finally comes to our place. Being seen on Balkan Connection, Baroque and Mistique in the past, he now takes another label under his belt, and we are so happy for this. He bring on a powerful and creative rework of Thodoris original ideas and we do hope you are to be feeling good about this one as much as we do.

Altogether we feel we have another superb PHW Elements package ready for you, time to enjoy it fellas!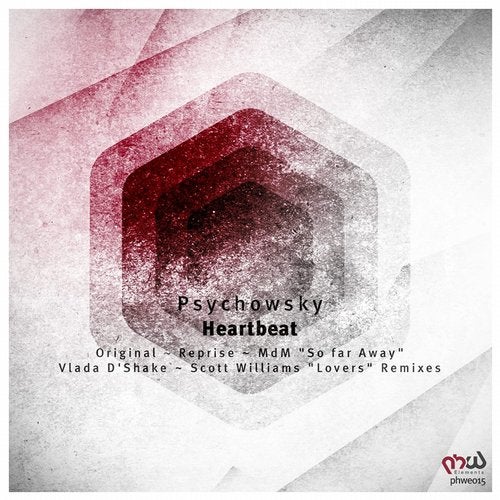 Release
Heartbeat