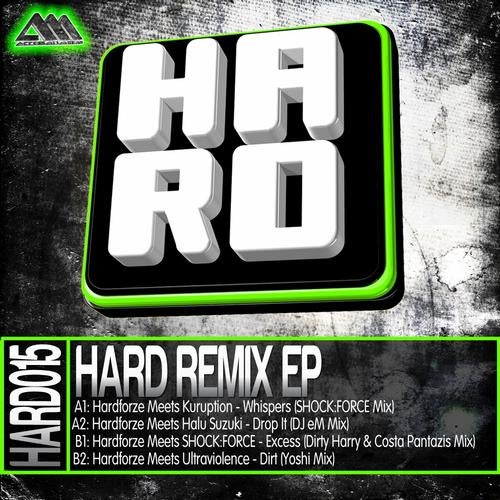 Release Date

2013-12-19

Label

H.A.R.D.

Catalog

HARD015
Track Information:

What a way to end the year, H.A.R.D.15, The Remix EP is here! First off SHOCK:FORCE brings the noise to the classic track by Hardforze & Kuruption Whisper, DJ eM definitely a standout on the EP, smashes a big remix of DROP IT, moving on for their first appearance on H.A.R.D. Dirty Harry & Costa Pantazis do a great rework of Excess. Last but not least, local Sydney legend Yoshi has been back in the studio, pushing out some new sounds and his UK Hard Trance touch, DIRT gets a complete makeover by the man! Once again H.A.R.D. are pushing the limits with their REMIX EPs! Grab your full artwork now http://www.aaarecordings.com/artwork/H.A.R.D./015

Featured Track: SHOCK:FORCE Mix

Well known throughout the industry, SHOCK:FORCE do the damage on this remix! Keeping it tough, euphoric and definitely melodic, the pianos and breakdown in this are amazing!

Featured Track: DJ eM Mix

DJ eM, WOW, Drop It gets taken to another level, this tough little number has a wicked breakdown, then when it all kicks in, DJ eM brings the pain! This is outstanding work from DJ eM!

Featured Track: Dirty Harry & Costa Pantazis Mix

Known for their UK sound, The boys team up for a rework of Excess, driving basslines, uplifting melodies and riffs, definitely a standout remix by 2 of the best!

Featured Track: Yoshi Mix

Now this is a remix, DIRT was kept hard and tough, Yoshi brought his dynamic sound, this breakdown is great, hands in the air riff and buildup! TOP JOB!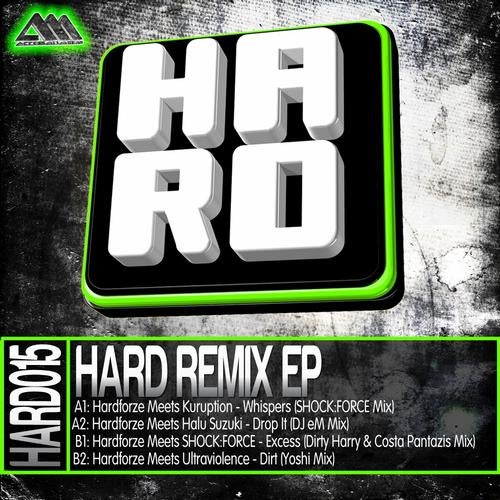 Release
Hard Remix EP