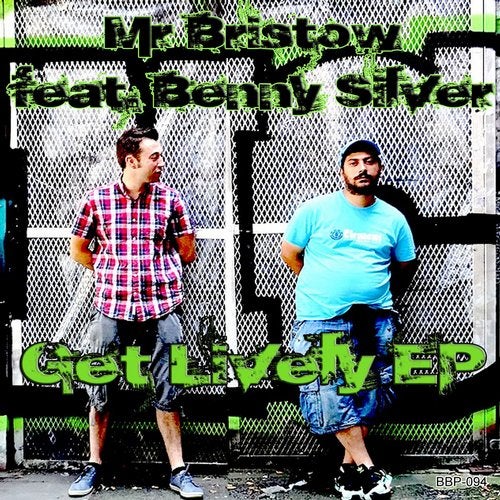 Release Date

2014-08-29

Catalog

BBP094
Breakbeat Paradise Recordings is proud to welcome back Mr. Bristow and his main man, MC Benny Silver. This time the dynamic duo have delivered a full 4-track EP with Mr. Bristow cooking up some tasty beats, and Benny Silver adding the flavour on the mic.

Since their My Life EP dropped earlier this year on BBP, Mr Bristow's had several funky releases on labels like Tru-Funk, as well as right here on BBP on the compilation EP Bring Back The Funk Vol. 2.

A. Get Lively. Kicking off with a bang, Mr Bristow takes us from Funkanory to Jackanory as Benny Silver tells tales of those who live for music and the weekend. Mixing a ragga ghetto funk beat and swing horns, it's sure to get the party started after a long week working for da man. Expect nothing less from this dynamic duo, and to still be singing little fish, big fish baby when the musics stopped.

B. All Hail the Honourable. Next up is All Hail the Honourable. With hints of street life and the city, woven together with flashes of steel drums, 90s music and big ass bass. This is another notch on the duo's musical bedpost with Benny Silver waxing lyrical - it isnt just the music but the message too.

C. You Dont Know. Taking it back with a fresh ragtime sample, straight from the 1920s. Benny Silver is accompanied on the chorus by up-and-coming London based singer Kemi Cracknell. Slower but beefier and rolling straight to the happy places in your earbuds, You Dont Know is another pleaser with hooks and licks from way back when.Expect fun and detuned pianos from the old west.

D. Dont Take It Serious. Keeping up the momentum, this jazzy banger tells a heartfelt and real story about family and friendships. This smacks of Madness when the chorus hits, with Benny effortlessly alternating between rapping and singing, backed up by horn stabs and cuts courtesy of Mr Bristow.The Get Lively EP is original and fresh from start to finish, with catchy hooks, funky beats and ear worms a plenty. Guaranteed to leave you wanting more!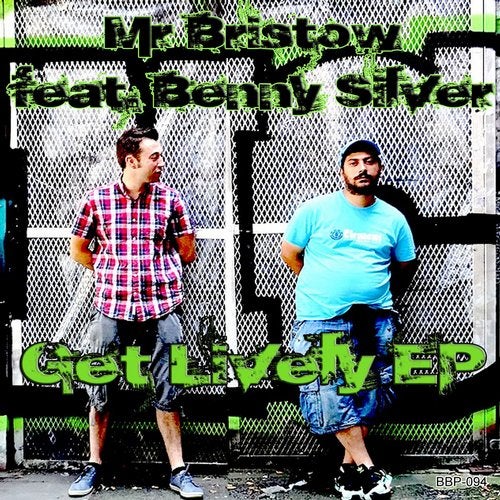 Release
Get Lively EP
Release Date

2014-08-29

Catalog

BBP094