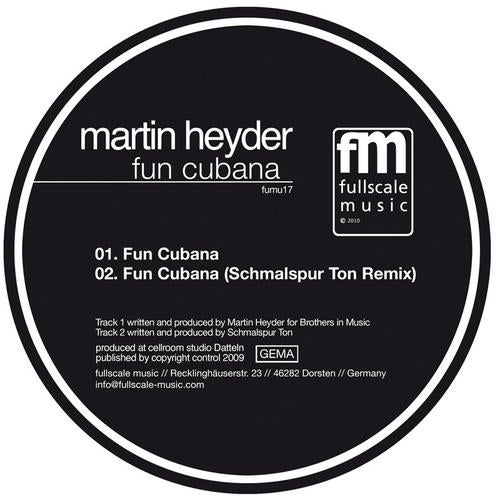 First DJ Reactions:
Gorge (8bit / Katchuli)
"nice release, the remix is for me, thanks!"

Phil Fuldner (Punx / Vendetta)
"nice one, will play the schmalspur ton remix. keep on like that.."

Tom Novy (1Live radio; Armada / Kosmo / Interlabel) "Thankxx Martin! Really like it! Will play it out!"

Brothers Vibe (Mixx / SOM / Deep Vibes / Sushitech)
"Fun track will play... Tks! *****"

UGLH (8 Bit / Supernature/ Catwash/ Noir / Caramella)
"We like both tracks Thanks ****"

Steffen Baumann (SPACE; ibizaglobalradio.com; le bien et le mal / budenzauber)
"real nice one! Full support on air and during my sets!"

2000 And One (100% Pure / Remote Area / INTACTO) "Download for 2000 and one. Thanks!"

Pierce (get physical / noir / suara)
"the original is pretty groovy stuff - crazy hypno style madness with rollin' beats! will play this one for sure!"

Someone Else (foundsound records)
Favourite track: Original Mix (4 stars)

Homebase (was kidz / criminal records)
"Great track.. like the vocal and sounds (5 stars / chart)"

Wollion (Blufin / four:twenty / Plastic City / Mood Music) "Bomb! both tracks are awesome! will play 4 sure.."

Tube & Berger (Kittball Records) Downloaded! Original werden wir mal testen..

Bjoern Larsen (Partysan Berlin)
"Schmalspur ton rmx is my fav! ****"

Juliet Sikora (Opaque / Kittball Records / Superfly)
"Good one, love it, high quality and I will play it for sure.."

Chris Count (System Recordings / Juicy Music / ULTRA / Cr2) "really like the original for my deeper sets!"

Sven Jaeger (Love Hertz)
"Wow, great impressive vox with perfect drumming sequences, like the original and the amzing schmalspur ton remix!!!!! ***** Full Support"

Herbert Boese (jaktronik / was kids / systematic)
"full support here, nice summer tracks !! thx"

Stu Patrics (SaveRoom)
"Nice One. Schmalspur RMX get full support!"

nakadia (khonburi underground)
"very cool... sounds like a groovy summer!"

dr.gonZo
"this track rocks!! it spreads the summer vibes!!! got to be a hit in Luxembourg!!"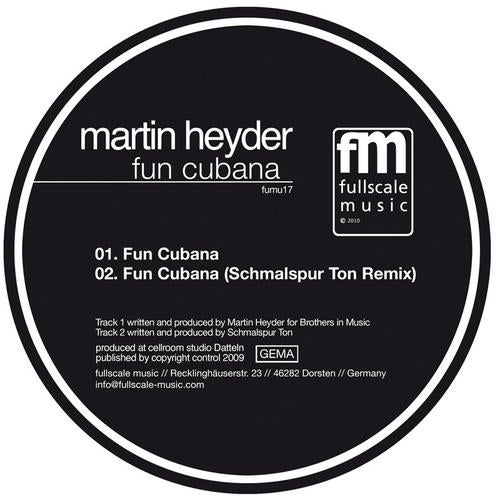 Release
Fun Cubana