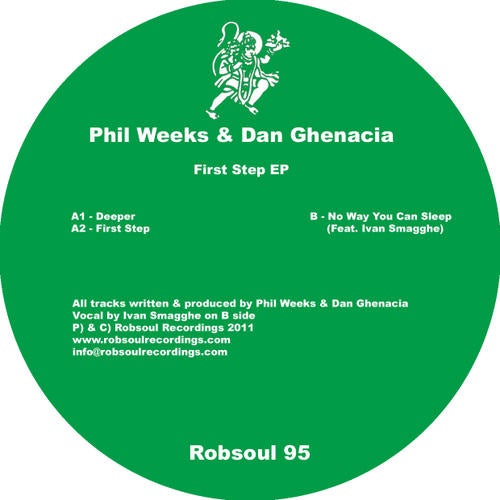 Phil Weeks & Dan Ghenacia have revived their stellar studio partnership and announce a trio of vintage tracks for re-release on Robsoul Recordings. The combination of their old school style and nu-house French flare proves they are still a visceral force and classic production duo.

The aptly named First Step honours the beginning of collaboration between the two heavy weight producers over a decade ago. Bringing it all back under their true recognised identities, the result is a searing package of deep and chunky house music sure to sweep dancers onto their feet all over again.

Deeper is a rolling cascade of heavy beats, dubby textures and reverberating synths .The melody floats along the modulated female vocal and creates a deep, warm atmosphere while the kick and groove-led bassline make it a sensual feast.

First Step is a meaty funk groove with looped female vocal over hi-hats and wonky synths. Testament to the duos playful production technique this track is a fun-filled master class in loops and sampling. The inclusion of some choice hip-hop bits turns this into a funked up party bomb.

No Way You Can Sleep feat. Ivan Smagghe on vocals is a deep and druggy exploration into the tripped out psyche. Apparently recorded when Ivan arrived at studio from an after party high as a kite, they got him straight onto to the mic and the cut up snippets of Ivans drawl are what gives the track its unique rhythm and psychedelic quality. Behind that the thumping bassline and acid inflection create a beast of a club track for the after hours.

First Step was originally released as part of their Dumtrax Recordings EP, under the guise W.G.D by The Usual Suspects on Brique Rouge in 2002. Under the guise Digital Tongue they released Deeper and No Way You Can Sleep initially on Ivan Smagghes label SET in 2003.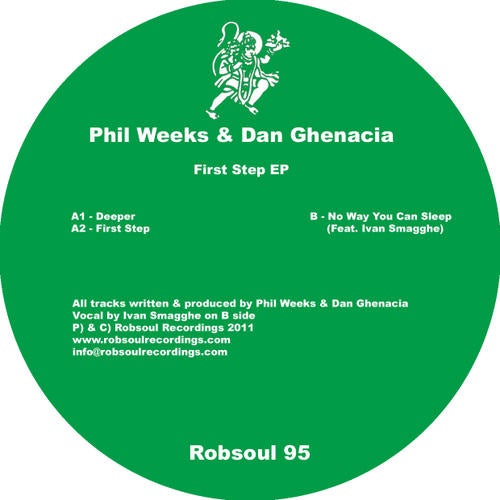 Release
First Step EP