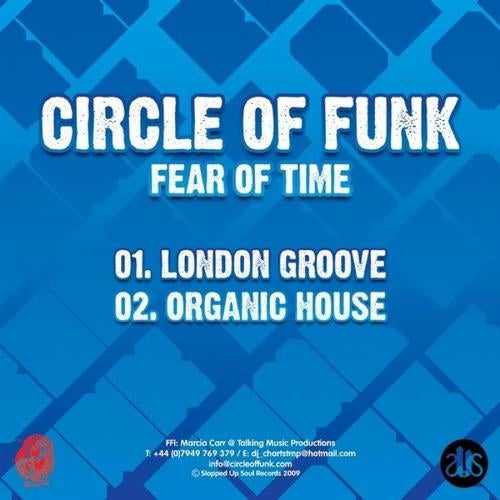 Circle of Funk are a Bristol and London based collective of DJ's, producers and musicians who first made their name on the nineties UK hip hop circuit as The Cutz, who featured as DMC Finalists and were guest for the likes of Tim Westwood on BBC Radio One. Itching to move forward it was only a matter of time before they were seduced by the house music bug altogether. Back in 2001, the COF boys cut their teeth pounding out four by four beats by securing a break at one of DJ Deli G's club nights in Bristol.

Continuing their assimilation and delivery for quality house and fusions of jazz-funk Circle Of Funk's third ep 'Fear Of Time' on Slapped Up Soul records is a digital release ripe for the dance floor which is already being heavily rotated on DJ Footloose's 1 Xtra radio show.

FEAR OF TIME EP

Hi hats aplenty with sharp beats over the melodic piano chords are irresistibly catchy as they ride over the funky guitar bass of the opening track 'London Groove'. Backed with 'Organic House' sounding like an old school gem for DJ's who can use this tool; it's cleaned up synths, a funky sub woofer bass line, lots of percussive flair and nicely timed drops of a classic vox sample will be a refreshing uplifting fitting to any house night.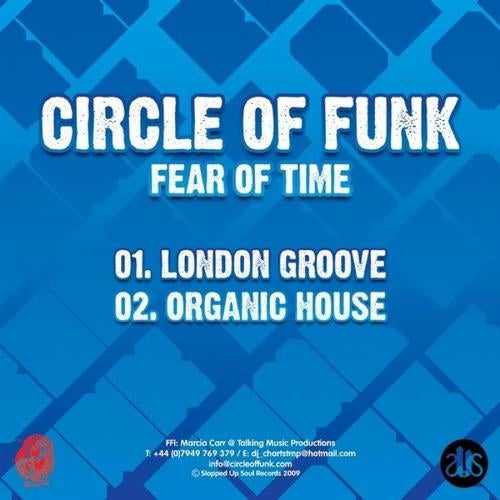 Release
Fear Of Time EP