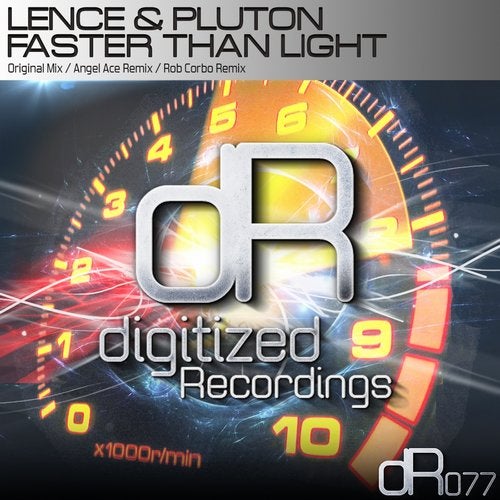 DR077 Lence and Pluton – Faster Than Light

Up next on Digitized comes Lence and Pluton with their massive uplifter supported by two great remixes from Rob Corbo and Angel Ace.

Original Mix

Slightly slower than normal tracks on the label at 136 bpm, the original blend deep bass and thumping kick with techie effects and dreamy vocals as it builds. Subtle chords take the track up a level as bit reaches the break, where big pads filter in to create a massive feel good hands in the air moment. The warm atmosphere continues as the hook filters in and builds the track up. Big snares build it to its climax, before a huge drop of bouncing chords, that's certain to get listeners heads bouncing, feet tapping and dance floors rocking. The hook comes back into the track to take it to another level and giving this track great energy control and it's sure to leave the crowds begging for more. A strong original to kick off this pack and one that's sure to get widespread support.

Angel Ace Remix

First up on remix duties is Angel Ace. Starting the track with a techie feeling, there's elements of dubstep and acid used in this remix, which instantly sets it apart from the other version. Big deep kicks and bass and rolling arp fx are added to by vocals and warm pads which build atmosphere. As it reaches the drop, the deep pads and piano elements bring in the key change. Huge pads are again the main focus of the break with subtle pianos adding and element that will stand the hairs on the back of your neck upright. Saw lead plucks filter in to bring the main hook to the track and lift it as the drums build it up to a crescendo, before a massive drop that creates another hands in the air uplifting trance moments that's become so synonymous with Digitized Recordings.

Rob Corbo Remix

Next up on remix duties is Rob Corbo, someone who recently joined Digitized and delivered some stomping first releases. Giving it the Rob Corbo sound right from the off expect to hear rolling basslines, big kicks and strong percussive elements. The remix gradually builds up with atmospheric pads giving it a slow builder vibe as it gets to the break in just 2min 20 seconds. Huge warm filtering pads and underlying orchestral tones really bring to track together in the break. If you like your big pad breakdowns that fill the room with smooth warm sounds, then this is the remix for you. At the drop plucky leads take the track up a level as the pads give it that feeling of massiveness. A rework that takes listeners on a more atmospheric journey, but an equally good one.

With something for ever trance lover in here this is another release that's sure to do well for the label and get widespread support, so whether you like big pad driven trance, tech trance or pure uplifting, you need these tracks in your collection.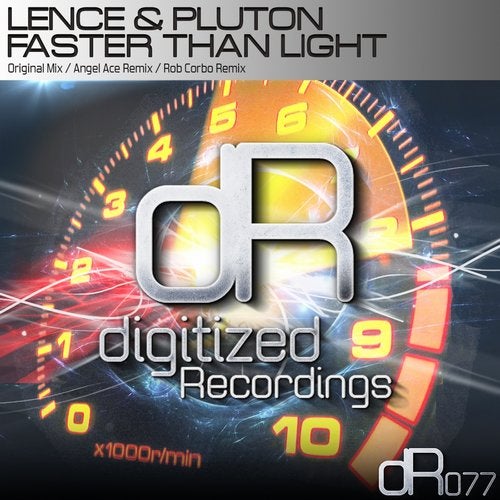 Release
Faster Than Light