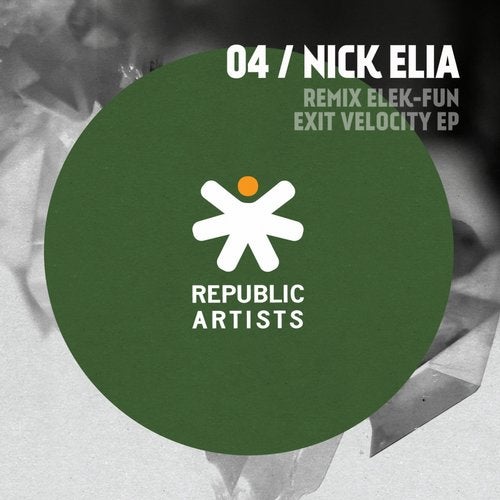 We are proud to introduce Republic Artists' 4th release 'Exit Velocity' EP, delivered by Nick Elia, containing 2 original tracks seamlessly tailored for the club with the added bonus of a stellar remix from Elek-Fun.

Nick Elia, a purist DJ/producer that has been intimately involved with London's underground electronic music scene since the mid 2000s, certainly knows his way around the studio and in particular producing deep pulsating techno: a Roland artist, with a deeply held passion for technology and raw analogue sound.

The title track 'Exit Velocity' kicks off with robustly constructed beats, right before the killer bassline drops in to dominate the techno crossover and dark flowing tech-house destined to proliferate in the underground. On the flipside, 'Glue' pays respect to the root components of Techno with a hypnotic vibe, rolling beats, experimental noises, ever-evolving soundscapes and a dark dubby vocal.

Leading Astray Records founder Elek-Fun's edit of 'Exit Velocity' takes a deeper turn whilst retaining the energy of the EP. The London based Spaniard's acid sounds, classic beats and haunting stabs roll with the bass until a trippy soundscape kicks in after the break.

Another great release from Republic Artists, perfect for the dark hours.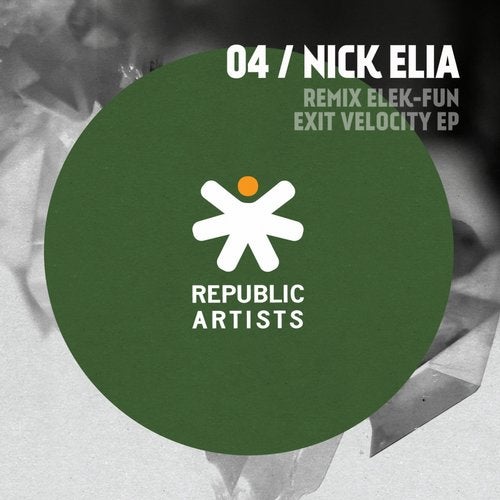 Release
Exit Velocity