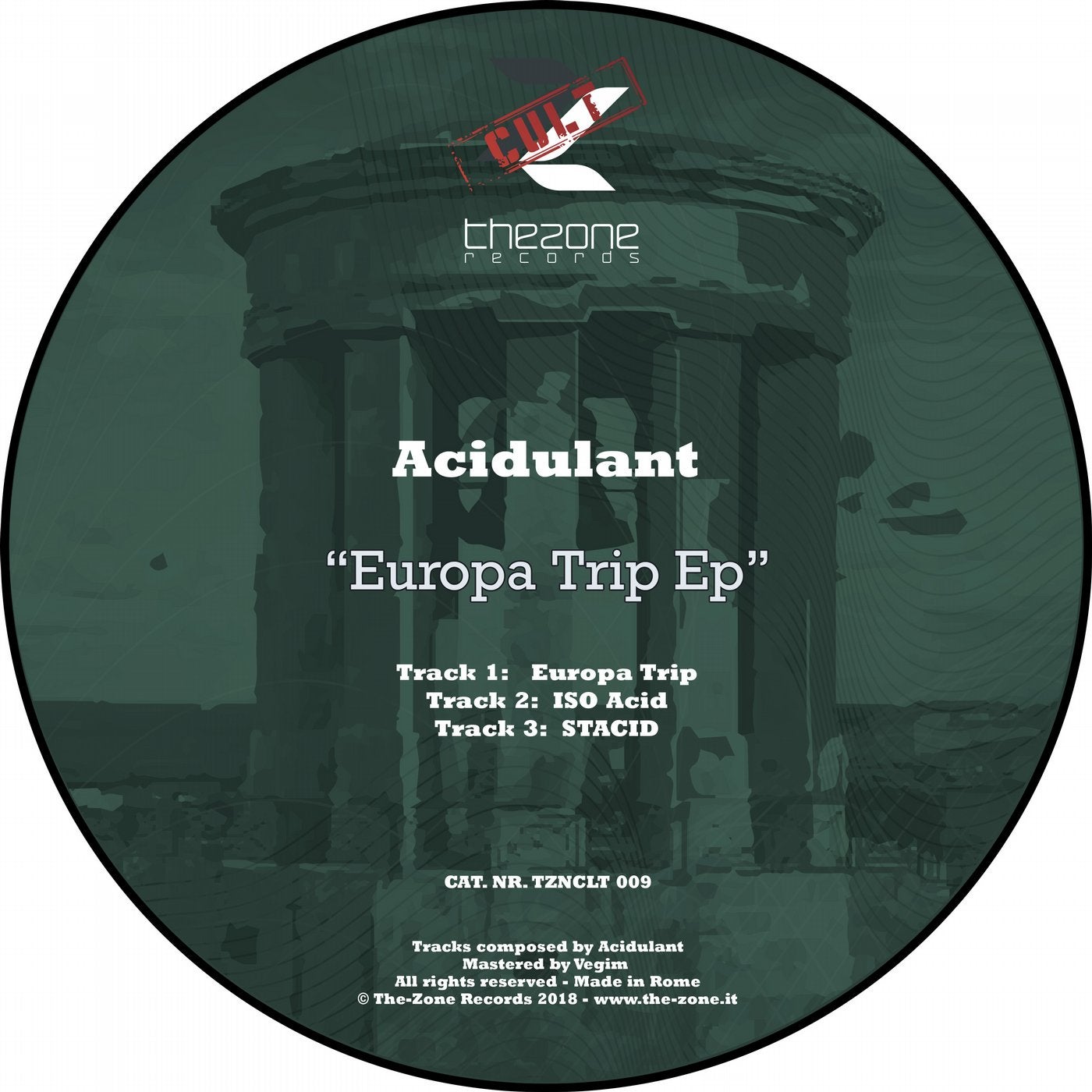 The Acid-House by Neil aka Acidulant is coming to sign the ninth release of The-Zone Cult Records.
Old School analogue instrumentation for the three tracks inside "Europa Trip EP".
The groove of the Roland TB 303 and the minimal rhythmic elements (Europa Trip) recalls the influence linked to the production of Plastik Man, while the bass-line turns fused with a dirty rhythm and the vocals (ISO Acid and STACID) report to the more "Roots" Acid-House productions of Chicago. I Love Acid!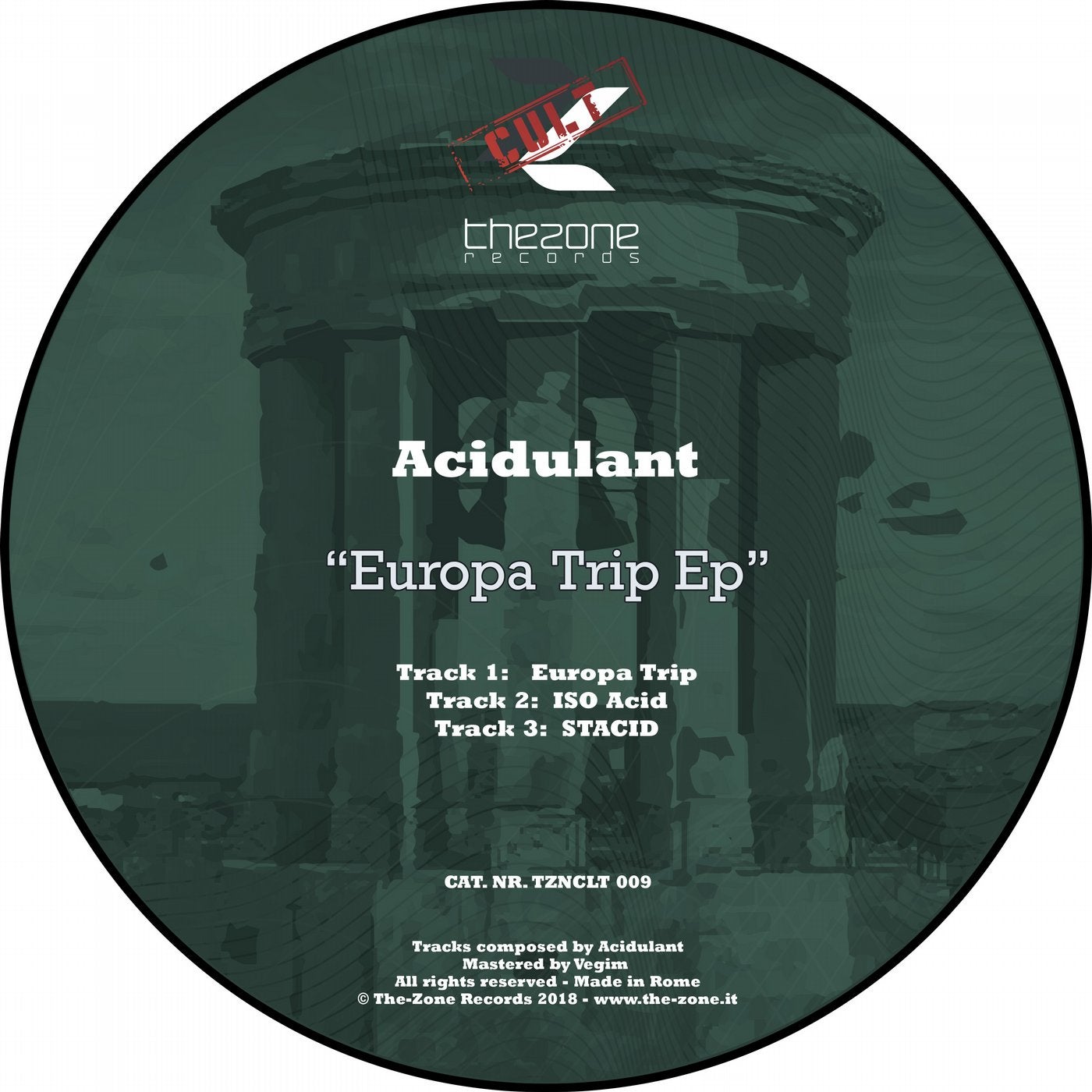 Release
Europa Trip EP