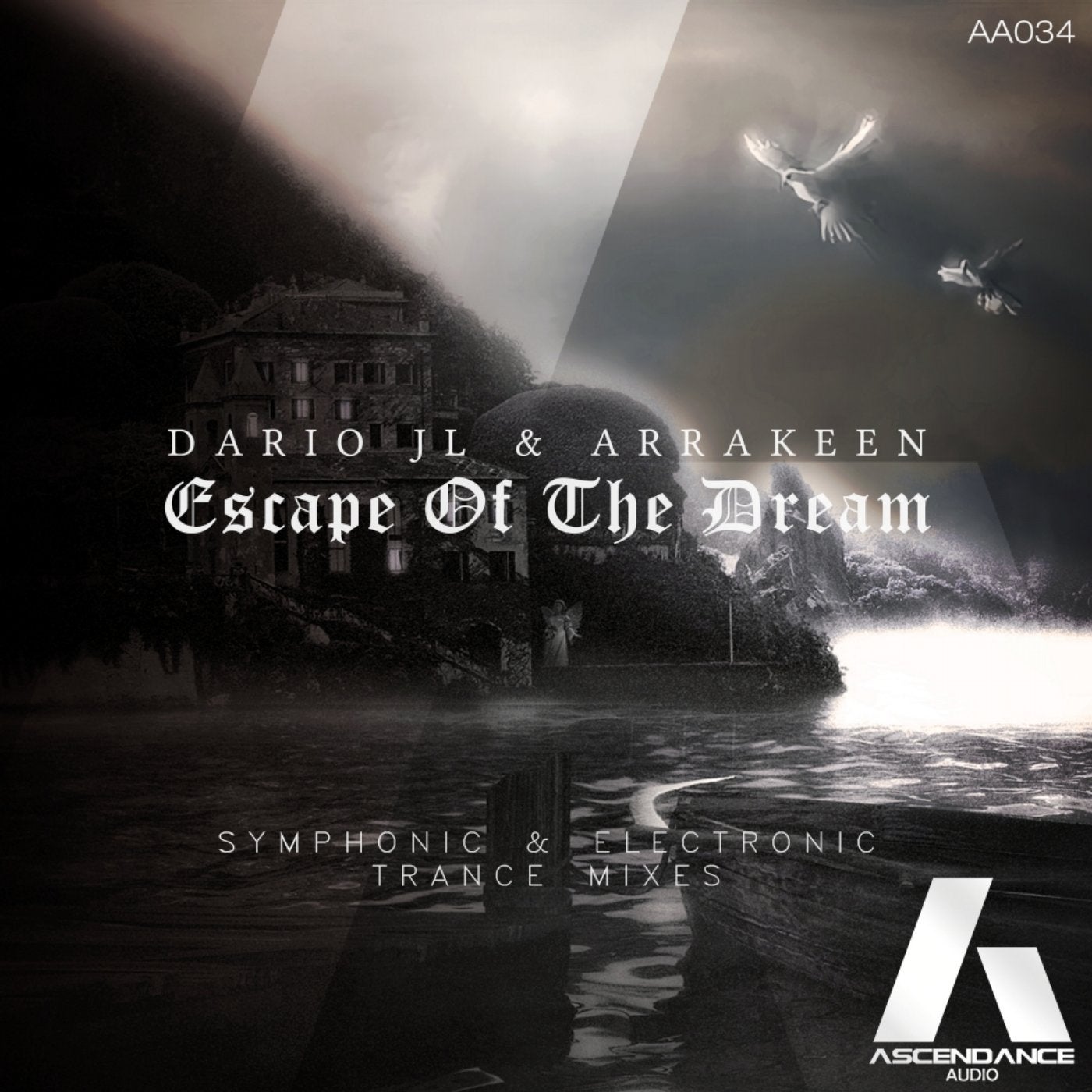 In our 34th release for AscendanceAudio, We proudly present TWO Utterly Unique flavours of Trance as we once knew it... Cutting Edge!

Arrakeen takes Dario JL's epic film-score trailer to new heights merging 198bpm with 138bpm seamlessly in a style we can't quite define... Welcome to AscendanceAudio's own quality, bold and daring fusion of sounds in all things 'sumphonos harmonious' - and something you won't find elsewhere!

Do not be fooled by the size of this package, nor its name - 'Escape Of The Dream' already saw its massively epic 2+ minute 'Hollywood blockbuster film score trailer style' premiere on our compilation 'Two Years Of Beyond Perception Music' and a reprise on the 'Exclusives EP' on AscendanceAudio that hit stores on 27th February 2017. That little 2+ minute snippet of a taste of the 'Dream' was heralded by the more musically inclined and discerning listener as 'outstanding' as a track in the EP during its promotional campaign run, further displaying the versatility of our artists with a unique 99/198bpm taste of the 'Dream'. Here we seamlessly merge it with 138bpm mega uplifting and epic yet hypnotic pure Trance themed to perfection to suit aatmosphere and sonic direction from Dario JL's epic 'first scoring' taken up yet another level with this full extended play accompanied by a purely electronic club geared version with a shortened non-orchestral breakdown but with that sublime piano & chilling strings in a breakdown manually played and straight to the point!

The origins of 'Symphony' date back centuries to the ancient Greek word 'symphonia' - an 'agreement or concord'-(sun/sym) of 'sound'-(phonie), but took on different meanings toward the 11th century and beyond as a description of (mostly diatonic) instruments but all often relating to a derivative of 'sumphonos harmonious' - 'the sum of a variety of unique sounds resulting in harmony', and on to today's understanding as the 4 sections of orchestral scoring to composers.

At AscendanceAudio. the word continues its evolution through our understanding of its purest meaning, 'sumphonos harmonious', and is further modernized with additional layers of electronic elements to meet a 21st century interpretation of the ever-evolving word.

This you must hear to believe and we believe so much it has its own single solo release and in 9 minutes, all forms from orchestral movements with a powerful electronic backing accentuate a buildup that isn't 'filled with percussion and sampled off-the-shelf material, but entirely created from self sampling of his own violin to analog synths, live piano play of which are just amongst some of the unique sound design techniques making this a one off 100%% original creation signature of AscendanceAudio sound that literally lives and breathes and a sentience in sound...

The 'Dream', takes its course as the centerpiece of fine art from the hypnotic buildup but suddenly you will be taken back into that hypnosis after awe again in a seamless transition back to 138bpm that shrieks of might and emotion with a tickle of piano for mood, leading to those howling leads ushur-ing that peak time 'Escape' in a dark yet energetic atmosphere with powerful electronic manually analog synthesized leads, ever present organic violins, violas & cellos in spiccato, staccato & tremolo with crescendos of choirs to a seemingly uncertain sudden but purposeful and thoughtful modulation of bassline inducing euphoria through its tension and release of, and all done in harmonic and even diatonic means keeping in line with 'symphony's' true definition and Origin.

Arrakeen adds a note of poetry to create meaning and fluidity:

'Close your eyes and hit PLAY...
Set your senses free,
imagination is the key...
Just let the music be,
and 'Escape' from reality...

And for just a moment in time,
in a 'Dream' of the mind,
suddenly you will find...
You're taken to a place that's far, far AWAY...'

Copyright© 2017, Arrakeen Music. All Rights Reserved.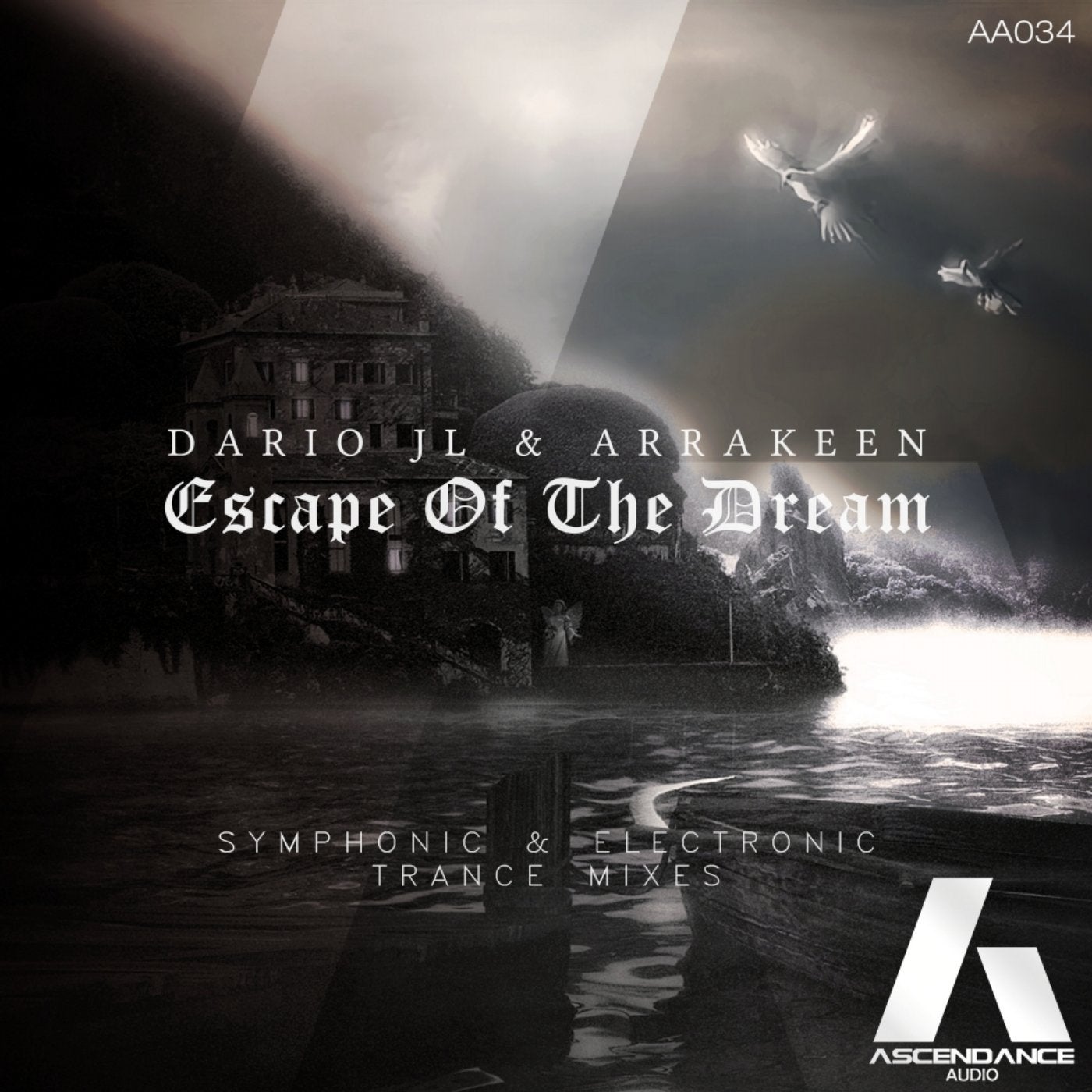 Release
Escape Of The Dream