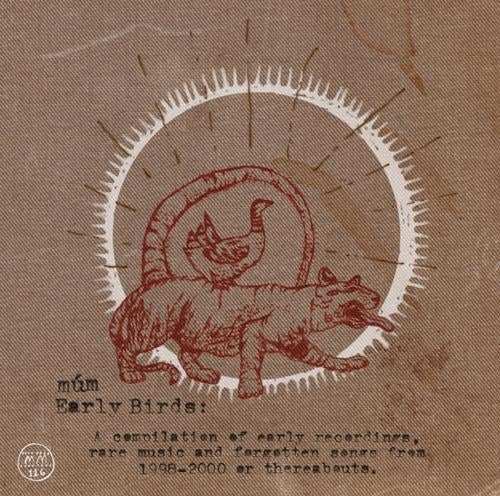 Release Date

2012-06-01

Label

Morr Music

Catalog

MORR116
It is the year 1998: What might have been the first decade in the history of pop music that was characterized by an overwhelming sense of fragmentation is drawing to a close. Anything goes: guitars & electro, retro sounds or wicked forays into the digitized future. Pop hasn't sounded this optimistic and upbeat in a while, and there's currently no need for Weltschmerz in Indie anymore. Gunnar Orn Tynes and Orvar Thoreyjarson Smarason have been making music together as mum for about a year at this point -- though it's not like anyone really took note of them or cared back in 1998.
The two band mates are basically nomadic drifters: They are constantly moving from one basement studio to the next, traveling through Europe, recording anything and everything that comes to mind. Whenever they feel like getting some fresh air, they go out with their DAT recorders to do some field recordings -- only to return to some unfurnished apartment in Reykjavik, Montpellier or Berlin in order to mix and combine all the recorded material. Accordingly, the duo indeed also pushes the level of fragmentation in music. However, mum do not have set ideas or a clear mission. All they do is sample, play around, mix, recombine things, and ultimately marvel at the results. And then, at a theater production, Gunnar and Orvar meet twin sisters Kristin and Gyda. And then there were four.
Early Birds is all about those days: It's a compilation of 15 tracks, all of them recorded between 1998-2000 and long-lost or extremely rare, taken from demo tapes or limited edition vinyl releases. Accordingly, you'll find not only a track from the aforementioned theater production, but also the yet-unreleased "Hvernig a ad saera vini sina", a fan favorite ever since, that was included on the soundtrack to the movie The Exploding Girl.
mum had a trademark even back in the earliest days: their compositions were all about melodies. Yet, that's about the only thing these 15 songs have in common. Especially the first half of the compilation focuses more on the playful, "full of beans"-type of experimental tracks: pastiche and experimentation are key, and it's anything goes indeed: they go from hyped-up pre-Electronica sound to jazzy Drum & Bass, and they aren't even afraid to present a double-neck guitar solo a la Hair Metal done kiddie style. However, as said above, all the early experiments nevertheless share a certain signature sound. The second half of the album is comprised of those quieter, rather massive mum tracks, with only a few analog layers, harmonious and blissful, revolving around each other for minutes. These tracks are somehow reminiscent of minimal music, but then again they are simply too charming, too wistful and clearly not made for academics.
Early Birds ends with a contemplative piece that's 10 minutes long and comprised of field recordings, harmonica, accordion, and lots of room for reverb (you could almost call it Dub). In this case the song title pretty much translates to "No one was listening to the fiddler, because the fiddle-strings were broken (why can't you be good to your mother?)". This final track ultimately became the "Ballad Of The Broken String" on mum's debut album "Yesterday Was Dramatic -- Today Is OK" (2001), though this early version is indeed quite different. When the debut dropped, mum had found their sound. The rest is history: The band was hailed as a key exponent of "Electronica", and with every release they sounded more and more unique and complete -- only to become what might be Iceland's most original band today.
Early Birds showcases the formative years and perfectly illustrates this evolution, though at the same time it shows that things could've turned out quite differently. Plus, it also proves one other thing: Yesterday was OK, too.
The compilation album comes with nostalgic artwork by Ingibjorg Birgisdottir who experienced the early days of mum first hand. Both the LP and CD version include a booklet that explains how each of the 15 (mostly instrumental) tracks came about.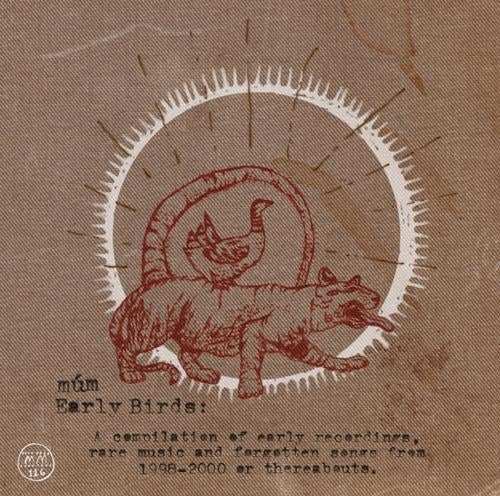 Release
Early Birds
Release Date

2012-06-01

Label

Morr Music

Catalog

MORR116