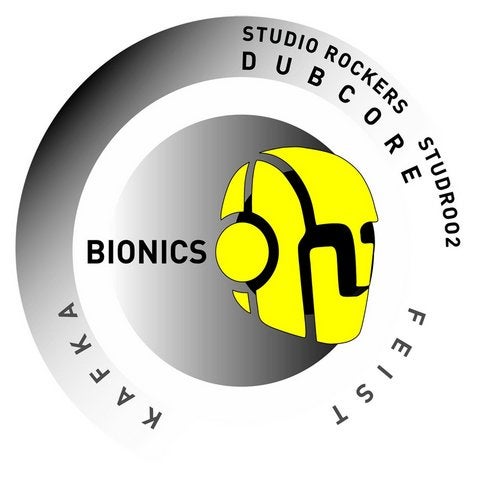 Following on from the monstrous rib shaking beast from Czech Republic's very own ANS, another future dub creator makes for his debut 12" on Studio Rockers!

London based frequency tweaker Bionics steps up to the table with three bassbin quaking excursions... First up 'Dubcore' busts out the speakers commanding mind and body from the off, robot vocals get warped and meddled into the mix as twisted synthesizers are pushed to the limits. As the bass rears its ugly head, old skool jungle soaked snares weave their way in...

Next up the infectious groove of 'Feist' comes along, pounding drums and vox stabs mesh in and out as haunting pads heighten the intensity!
Completing the outing with the low slung vibes of 'Kafka' Bionics shows his true versatility in
sound design...

Bionics, aka ScanOne is Jude Greenaway, a London-based producer and DJ who has been making, playing and releasing music for over a decade. In that time he has managed to develop a sound that skirts around the lunatic fringes of a myriad of underground genres, from bass-heavy electro and techno to glitched-up IDM and techy, brooding, dubstep.

Throughout the years his DJ and live sets have gained a solid reputation on the London club circuit. Jude is signed to Combat Recordings, Blase Records and Dirty Needles Records as well as Studio Rockers.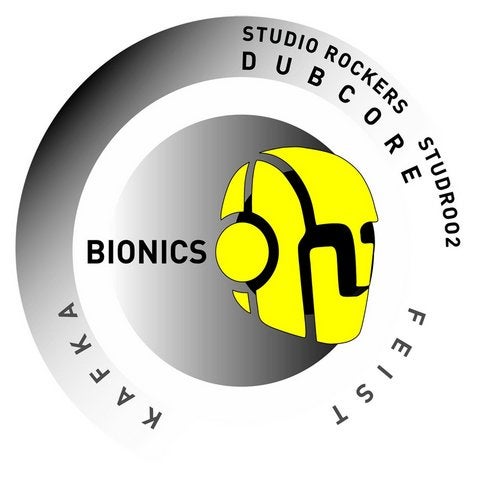 Release
Dubcore / Feist / Kafka