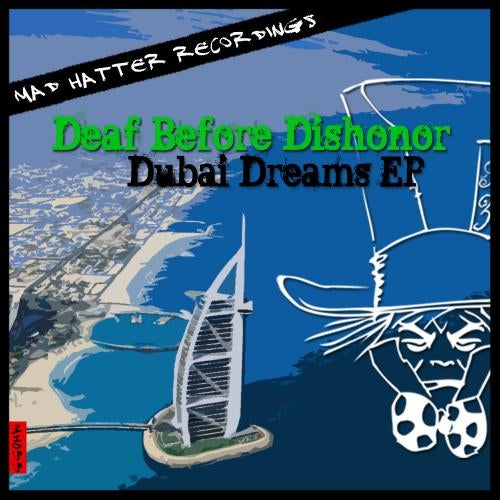 Mad Hatter Recordings is on fire here with another a killer no filler triple pack of sonic goodness! This time around it's label bosses Carl Anians & Beatmode bringing the heat under the moniker Deaf Before Dishonor, with an EP inspired by their recent trip to Dubai.

These men really know create a vibe on the dance floor with their cutting edge tracks. With support from many of today's biggest techno and tech-house djs around the globe, there is nothing stopping these wizards of the deep!

The journey begins with an exceptional track titled Chi, and what a monster this is! Funky, chunky and totally rocking...Chi is a big room track with it's wall shaking bass, twisted vocal and futuristic synth stabs and effects. This is a perfect track for a pool party or a warehouse packed with hands high in the air...remarkably versatile and effective.

Next up is an unstoppable techy anthem titled Barasti that is super clean jacking tackle for the club that will take your breath away. This track truly has a a special uplifting feel to it..with it's warm synth line, layered bass line and dangerous drums, it's total 3am Ibiza material that is destined to put smiles on the faces who hear it. Filled with emotion and raw energy, Deaf Before Dishonor takes things higher and higher with their exceptional production skills and unique vision that is truly large and unmistakeably Mad Hatter style!!!

Wrapping up this power packed EP is a rhythmical masterpiece called Burj. Filtered tribal peak time material that gets in your head and doesn't leave it's that catchy!!!! This track takes one deep into the concrete jungle with it's toms and infectious percussive elements. A true winner here that will have the entire dance floor grooving in sync!! For maximum dance floor devastation play loud!!

Once again the men at Mad Hatter bring you the highest quality beats to make your life as a dj much easier!!

Keep it real, keeping in techno...it's Mad Hatter Recordings.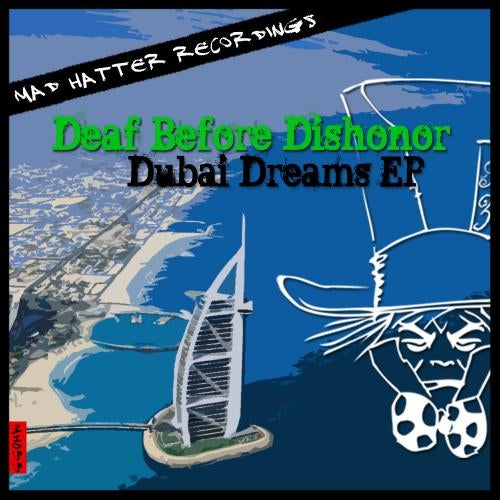 Release
Dubai Dreams EP