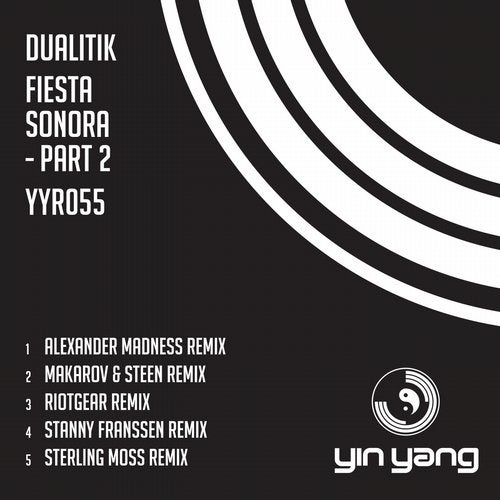 Release Date

2014-03-03

Label

Yin Yang

Catalog

YYR055
First up we have a fantastic remix by Slovenia's Alexander Madness. It's a sexy tough remix of nu style techno that kicks some ass. The breakdown is sublime, with a sexy housey break that kicks back in with some devastation, a truly a remarkable remix. Alexander has has releases and features on 1605, Sabotage, Italo Business, MUM, Frequenza, Sound of Acapulco, Renesanz, LCMTC, Teggno, Leap4rog, N.O.I.A., Alphawave, The End, Reload, WTF! and now Yin Yang.

Next up is Steen, back on Yin Yang. This time he teams up with his partner in crime Makarov. This is one huge building remix with class. It just keeps building, breaking and kicking back in kith more power, a truly pioneering remix and is one of the their best tracks/mixes to date. Steen & Makarov (together) have had releases on Mastertraxx and Kombination Research.

Then we have the remix by new resident to Yin Yang - The USA's RioTGeaR. They take the original and funk it up even more. Taking it to whole new levels of funkiness. It's not just the sound but they way they put it together that gives them this sexy soul. It's an exceptional remix. Bobby and Pete have had recent releases on labels such as Gate Null, Phunk Traxx, Toolroom, 1605, Reload to name but a few.

Then we have an old Yin Yang legend Stanny Franssen. He turns out a style of techno that he has made his own, If you like your techno, err techie very techie with huge chord stabs, then check this remix out. The remix is pure class. Is Stanny back on the scene with such a great remix?

Lastly we have tougher harder remix by the UK's very own Sterling Moss. Sterling is currently touring all over the world with some of the harder techno crew and has built quite a big reputation with his programming skills and dj'ing ability. This remix is hard(er) and keeps the original elements in tact. If you love your techno a little bit harder, then check this corking mix, another killer.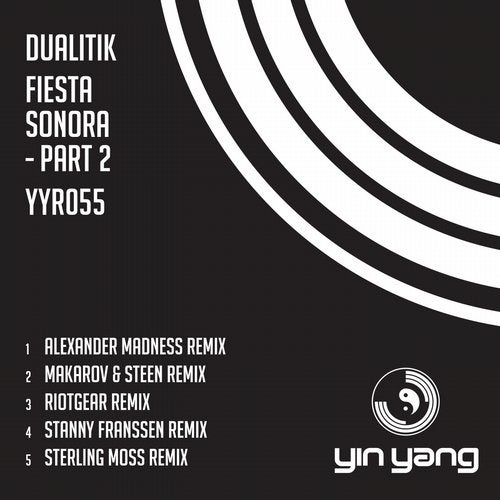 Release
Dualitik - Fiesta Sonora - Part 2
Release Date

2014-03-03

Label

Yin Yang

Catalog

YYR055