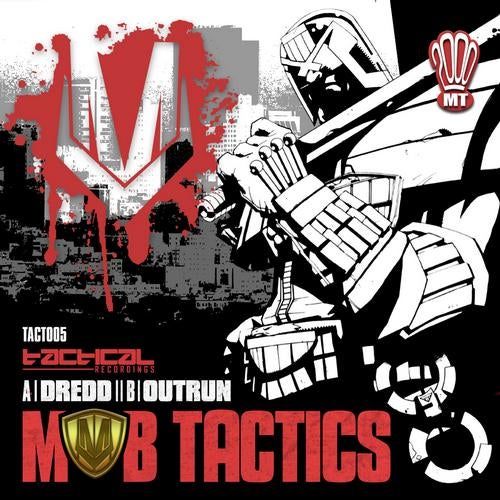 Mob Tactics return in 2013 after a brief hiatus with two new slices of tech-funk for their own imprint: Tactical Recordings.

'Dredd' kicks things off with chunky drums, hypnotic rhythms and razor-sharp synth work, before giving way to an elastic, neuro-fuelled bassline that'll make the most seasoned of listener screw up their face! Plenty of twists, turns and edits to keep things interesting before a tidy little bongo workout paves the way nicely to the breakdown. Epic atmospheres and synths leave you in a dream state before the bass returns and snaps you back to reality, and off once again.
"Well you got one now...."

'Outrun' sits as a yin to Dredds' yang. Spooky atmospheres, ticking clocks and brass stabs get things rolling on the intro before the vocal kicks in: "we're just getting started". A growling, bending reese joins the party, weaving effortlessly in and out of the tune, along with some pounding 808's and robotic bass edits. A brief halt in proceedings before the reese returns and drags you back down the rabbit-hole.
"We're just getting started...."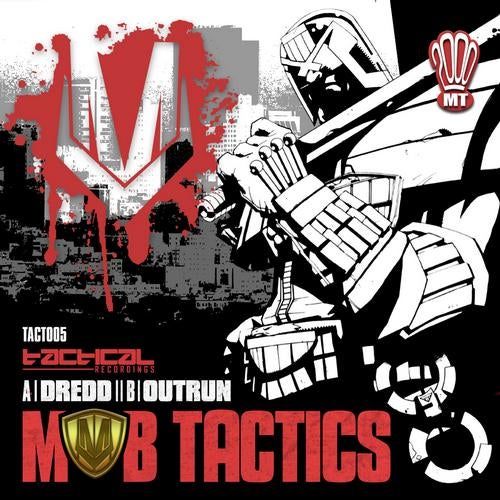 Release
Dredd / Outrun