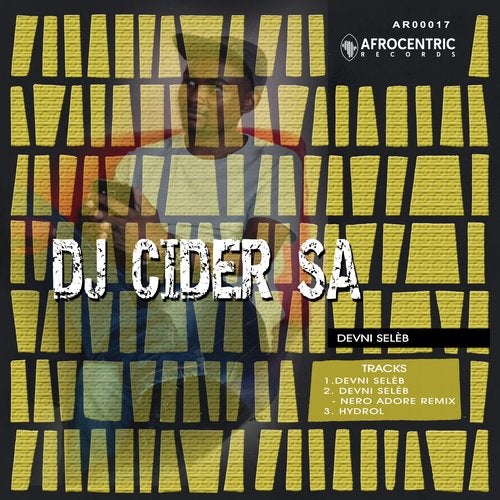 Afrocentric Records welcomes another new talent to their increasing rosters of If you dont know get to know artists.

Dj Cider SA is a self-taught Dj and producer from Kwamhlanga in Mpumalanga Province SA, hegrew up loving and listening to house music Part of the Afro Brothers family alongside Mohamed and Dj Click .
He was away from the business for a minute but his passion for music would not leave him. He calls his sound Unique Afro House,and this is evident over the two tracks he has blessed us with.

Devni Seleb brings colorful Afro-house elements to a groovy dancehall-inspired backdrop.Ciders mid-tempo instrumental is an exercise in slow-burning progression; the relatively restrained string chords flanked with horn riffs and the occasional vocal sample while the drum pattern keeps consistent throughout.

Taking elements from Afrobeat as well as house and dancehall, Dj Cider combines these sounds to create an electronic beat thats simultaneously danceable and meditative.

Whilst DJ Cider may have originally crafted his song Devni Seleb as a minimalistic and smoothA fro house jam that subverted common expectations, but fellow DJ and producer Nero Adore transforms it into a hard-nosed banger to be beheld.

Neros remix brings a sharper, more synthetic edge to the track with bold pad synths and laser-esque leads peppering punchy percussion.

The track still maintains somewhat of an organic touch by retaining DJ Cider's guitar; but now its keenly layered over a driving electronic bass line that gives the beat an added boost of energy.

Clocking in at nearly 7 minutes in length, Nero Adores new remix of Devni Seleb packs a punch and does not hold back.Rounding of the package is Hydrol if with Devni Seleb demonstrated a skill in creating mid tempo Afro house jams with a meditative streak, then DJ Cider's latest track Hydrol proves hes just as good at injecting energy into his mixes.

This latest cut from the South African DJ is another slightly minimalistic offering, but this time he incorporates more traditional African percussion into the drum pattern and spacy synths bouncing adjacent to them in an impeccably clean mix.

Cider creates an undeniable groove in the process, a groove that unites the folk traditions of one worldwith the new age catchiness of another.

The melodic sections and atmospheric leads flow well into each other and alongside the drums, so much that the instrumental breezes by in its 6-minuteruntime.

Hydrol proves that DJ Cider has more than a few tricks up his sleeve in the electronic dance music game, and with an EP on the way there's certainly more to be revealed.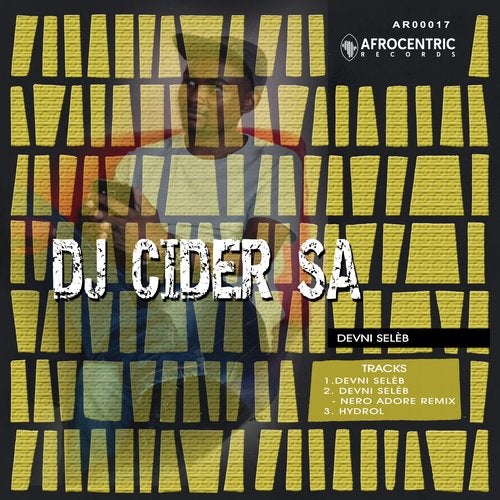 Release
DJ Cider