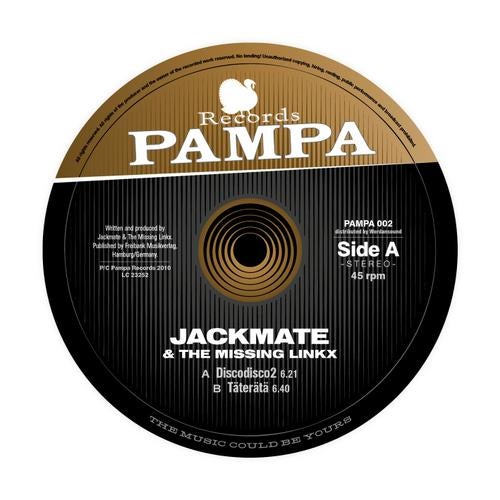 Following on from the irresistible debut of Die Vögels Blaue Moschee, DJ Koze and Marcus Fink continue on in their quest to push the envelope and fill the dancefloor with Pampa Records second release. Pampa Records looks to highly respected producer and DJ Michel Baumann for the next chapter of the story, and he doesnt disappoint! Undoubtedly one of best producers and DJs on both the German and international scenes, Baumann is well known to fans of quality deep house and techno as the owner of the Philpot and phil e imprints. Baumann has also made a name for himself with the deep, soulful house of SoulPhiction, and with tougher beats as his club-focused alter ego Jackmate; all of this when hes not devoting any spare in-between moments to his many colllaborative projects, like The Missing Linkx.

For their first Pampa Records release, Jackmate & Missing Linkx's raw grooves and innate musicality achieve new heights of inventiveness with DIsicodisco2, a record that is already one of the most memorable of the year.

Within the first few seconds of Discodisco2 its clear this isnt any ordinary club track! A favourite in Kozes recent DJ sets, the atmospheric Discodisco2 is propelled by the urgent momentum of stomping post-punk and deep funk. A brooding retro groove is built on a three-note bass guitar loop, with the dubbed-out bass lick making for a uniquely organic dancefloor experience. Building to a crescendo with sampled soul vocals and a dueling guitar-and-synth melody, Discodisco2 is guaranteed to momentarily transform any club into an authentic disco block party.

On the flip Jackmate & The Missing Linkx again hone in on the power of instrumentation, resulting in a track that Koze himself says sounds like Sly Stone in the bathtub! TäteräTä is built on a base of honking brass, handclaps, mouth-made percussion, and tech-tinged beats, before a cello thunders to life to deliver the penultimate moment of psychedelic quirkiness. Melding, moulding and transforming the cello into unrecognisability, it takes on a life of its own at the forefront of the track, before melting into liquid keys and ghostly choruses.

By refusing the empty synthesized effects and "modern" sounds found in so many tracks these days, Jackmate & The Missing Lynkx have succeeded with Discodisco2 in creating timeless classics for fans of forward-thinking music.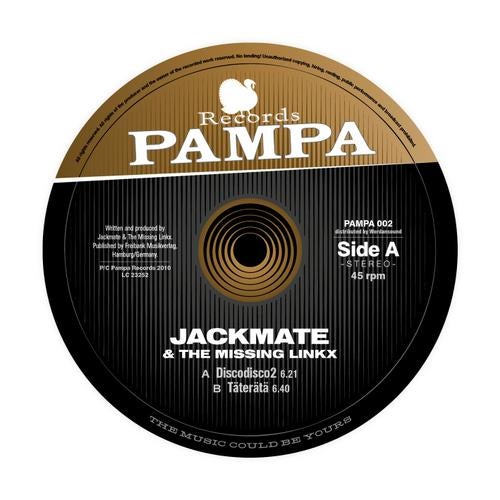 Release
Discodisco 2