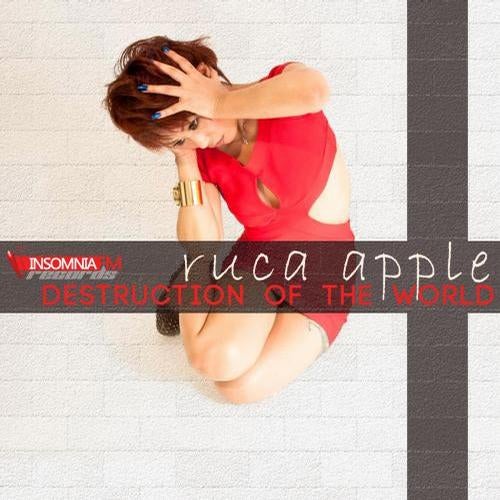 Release Date

2013-03-19

Label

Insomniafm

Catalog

IFMR083
"Destruction Of The World", it's the kind of thing that should end the world, kick drums to displace the earth and blackened basslines to blot out the sun. Of course in reality it was never likely to end up as a techno pissing contest, and, true enough, this 3rd album of Ruca Apple was inspired by her visits to the Fabrik, London than a drum machine apocalypse.

Like rusted barbed wire, these tracks cut and scrape at the same time, sets the tone appropriately by dragging a knife across your speaker cones. Like a particularly spirited leftover, this one hurtles stiff drums and menacingly mumbled vocals through wave after wave of screeching distortion and tinnitus-inducing shrieks. Balancing the EBM influence you always knew was there in Ruca Apple, the punky descending bassline like something would have written—provides something to latch onto amidst the careening machinery.

The album delivers her vision extremity, taking the opportunity to beat her passion for techno to a bloody pulp. Her veritable snuff film isn't exactly a new one, but it's fun to watch all the same.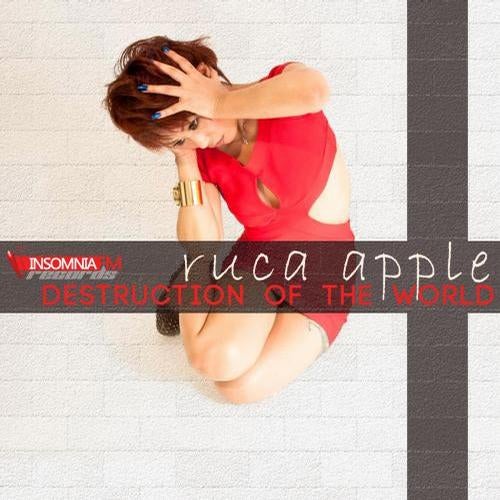 Release
Destruction Of The World
Release Date

2013-03-19

Label

Insomniafm

Catalog

IFMR083