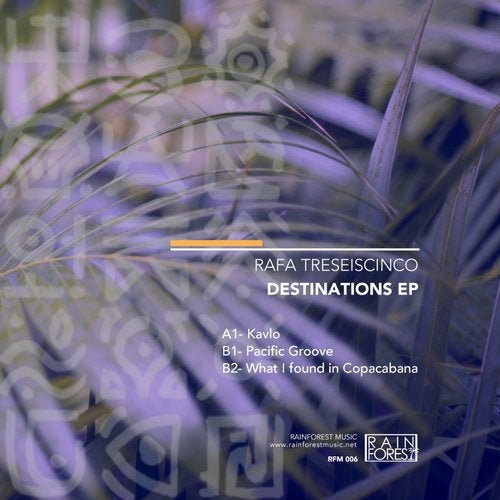 Hype
Rainforest Music welcomes Honduras nativeand one of Central America's musical pioneers Rafa Treseiscinco up next on the release schedule, with a sultry new EP titled 'Destinations,' out on May 31st. The EP features 3 original productions, gearing you up for an epic journey onthe dance floor. Rafa's musical taste has evolved and refined over the years, with his sound described as an emotional rollercoaster.

'The inspiration for this EP was found from the energy of traveling and listening to music along the way, and all the inspiration these places and people I met brought to me. From volcanos and lakes in Central America, to the Sierra Mountains, Wine Country and the Pacific Oceans in California, and finally to the rhythms of Brazil, It all gels together as a set of 'Destinations.' - Rafa Treseiscinco

'Kavlo' - The journey through the 'Destinations' EP begins with this hypnotic production, with its twinkling rhythms, and layers of inspiration which Treseiscinco caught through his worldwide travels. 'Kavlo' seduces us in, sharing a majestic energy, as we continue onto the next destination.

'Pacific Groove' - Drop a pin, and you can find us grooving out to the sounds of 'Pacific Groove' in sunny California. A perfect track for those sunset moments, as the sun drops into the ocean, and gives a fiery kiss to the night!

'What I found in Copacabana' - One of the best-known districts of Rio de Janeiro, our musical journey has brought us to the picturesque Copacabana. With its Latin flavour, and percussions, Treseiscinco shares a piece of his personal experience through this track.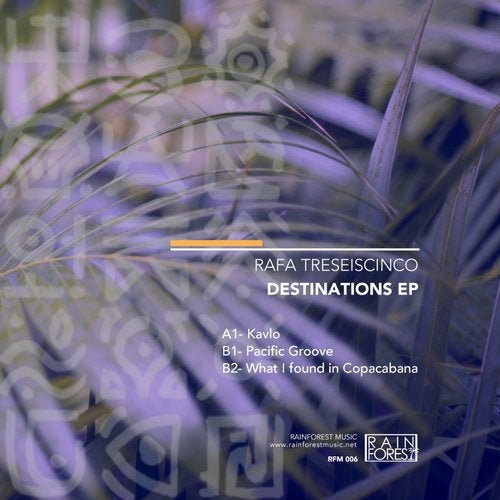 Hype
Release
Destinations