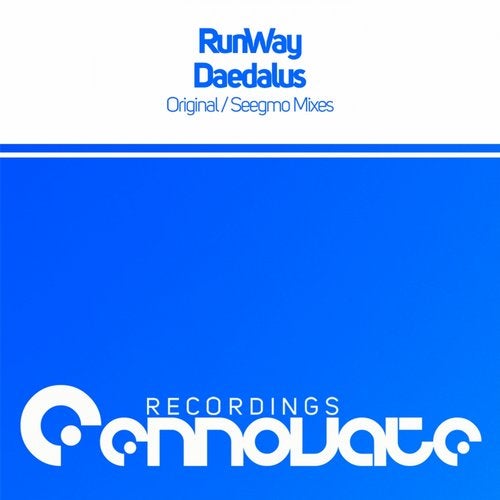 Ennovate Recordings proudly presents to you RunWay - Daedalus,
This is the our third consecutive release for the label.
The story of Daedalus and Icarus is being unraveled through the musical perspective of RunWay. Trance super saws imitate the harmonic yet melancholy sound of Daedalus' wings as he watches Icarus fall. The blended bass and drums evoke the heartbeat racing, stimulated by the rush of flight, and just before Icarus' tragic impact with the sea, a cinematic breakdown brings forth the sounds of a virtuoso pianist and a string quartet who accompany the mourning Fates, represented here by a male choir. The drop yields to these escalating emotions that have the power to scar deeply and leaves the listener with no doubt : " Try to fly but never too close to the sun! "

Seegmo's remix combines the Classic Trance sound with some Nu Age Electro Elements , to reveal his own Perspective & Authenticity on the main theme of Daedalus' . A mindblowing melody , almost similar to the original's , and a Massive Electro Drop at 138 bpm will drive the listener to a dynamic path that only Trance Music can give you ! Anthemic choirs blended with strong leads , rolling basses and battle snares are the base of the producer's touch on Runway's track . This remix builds a powerful and edgy climax that leads to a redemptional breakdown with filmic influences . A banger that was obviously created to be played loud .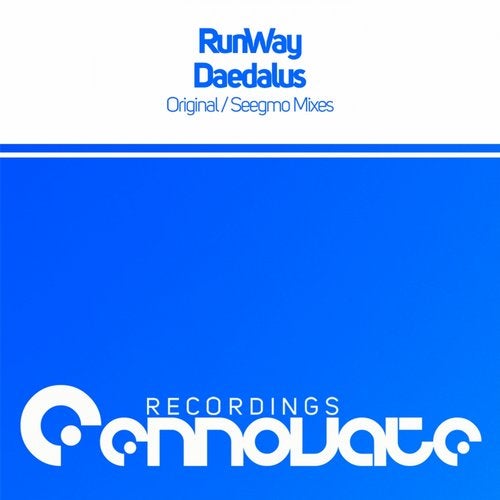 Release
Daedalus