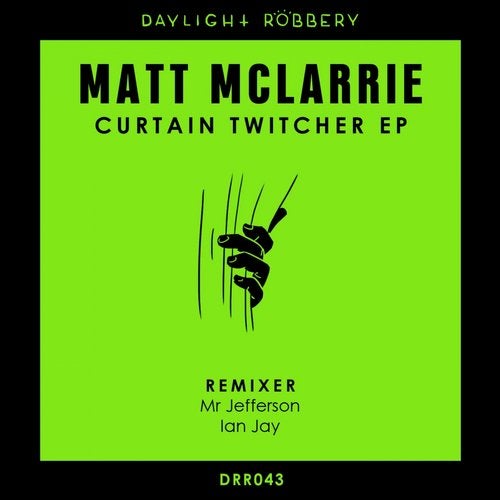 Matt McLarrie returns to Daylight Robbery with the 'Curtain Twitcher' EP. After previously releasing on various imprints such as ElRow Music, Material Series, MadTech Records, King Street Sounds, KMS Records to name a few and making waves on DRR037 with his remix of Alex Ranerro's 'Tell You', it is time to bring his sound to the label once again with two original tracks. Both 'Curtain Twitcher' and 'SnoZberries' are big and brash. With driving percussion and a relentless groove, both tracks pack a powerful punch.

Releasing between them on a number of labels including MadTech Records, Resonance Records, Cr2, Criminal Hype, Twisted Fusion, it's exciting to see to see Mr Jefferson returning to the label with his remix of 'Curtain Twitcher'. He takes the sound to a darker place and pick up the pace, a track that moves with a relentless groove.

Another return to the label with Ian Jay having already made waves with DRR041 'Be With You' EP. Ian Jay has been creating a bigger stir than the turtle rap with his sound coming out on a number of imprints including Lost Records, Simma Black, Nervous Records & Love Not Money. He takes the sound of 'Curtain Twitcher' to more housey paths, resonating a unique feel whilst still retaining the flowing pulse of the original.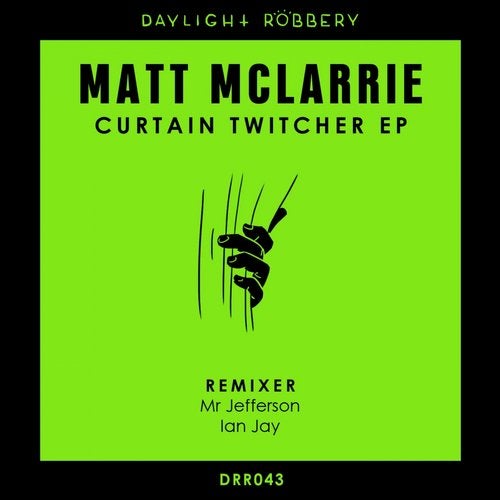 Release
Curtain Twitcher EP