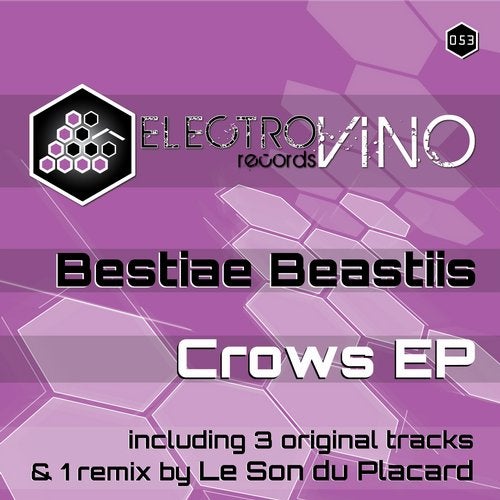 Hi everyone,

Here is the 53rd release of Electrovino Records! For this occasion, the team offers you Crows EP with great artists from Clermont Ferrand (France).
After signing two collaborations on our record label, the duo Bestiae Beastiis comes back with an EP, which includes three original tracks.
As time goes by, they sharpen their style with effective as well as resolutely techno sounds and synths. You will be able to notice it by listening to those masterpieces.
Obviously, we did not forget our friend Le Son du Placard, also from Clermont Ferrand, who could not avoid working on this new release.
He once again made us a punchy little gem with his own original tones for which we always keep a sympathetic ear.
In short, you just have to discover those creations and fully appreciate them.

Enjoy the music with Electrovino Records!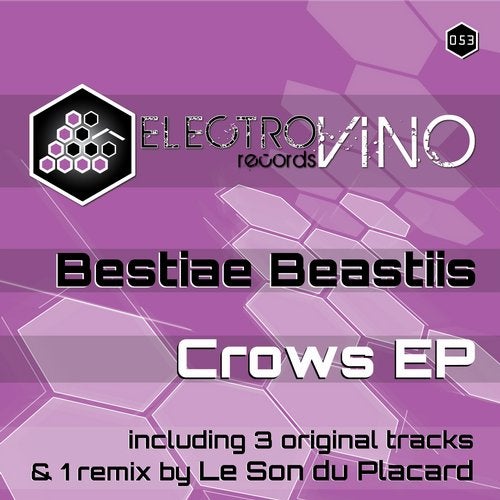 Release
Crows