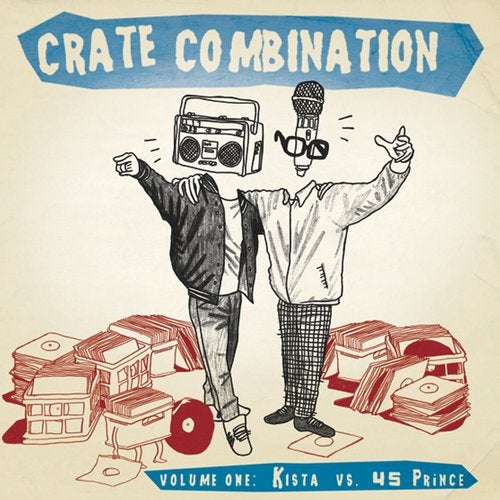 Inspired by the finest old school Hip Hop tunes, Crate Combination will take you on a beat journey to rhyme paradise! Fine and tight Hip Hop sounds that remind you of Pete Rock, Shadow, Cut Chemist / Jurassic 5, Dj Format, the Roots and also James Brown will do their magic and enchant Hip Hop lovers and those, simply enjoying good music.
The idea to do something together musically was born after Kista decided to license one of 45 Prince's songs for a compilation (Audio Formation - the very rare and hard to find dusty instrumental Hip Hop album). "We wanted to make music and pay tribute to the old school style without compromising with trends or music industry' standards", says 45 Prince.
One of the records' goals is to show that sample music can be creative and soulful. Back to the roots - that's the intention.

Crate Combination got a little help from some friends who added to the freshness of the record:
Romanowski and Glammerlicious (who is producer of Main Concept, one of the most original and established German Hip Hop combos) provide their skills as co-producers. And you can also find a variety of high quality guest vocalists such as: P.E.A.C.E (Freestyle Fellowship), Tableek (Maspyke, New York), Sumkid (San Francisco), Unknown Rasta and Rob Mackay. Last but not least guests scratchers DJ Format and DJ Bazil (True Flavaz Crew) add the final ingredient. Tada, Dinner's ready and best served still steaming!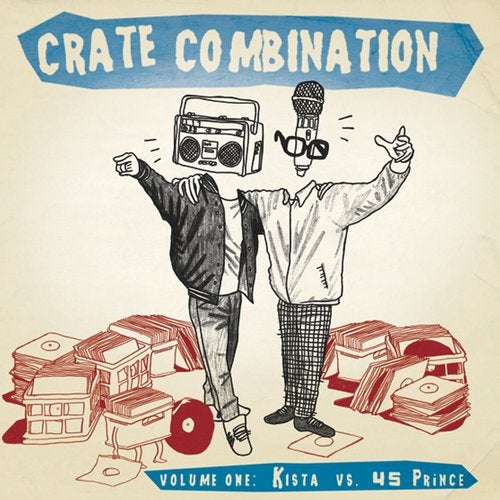 Release
Crate Combination (45 Prince vs. Kista) (Vol. 1)