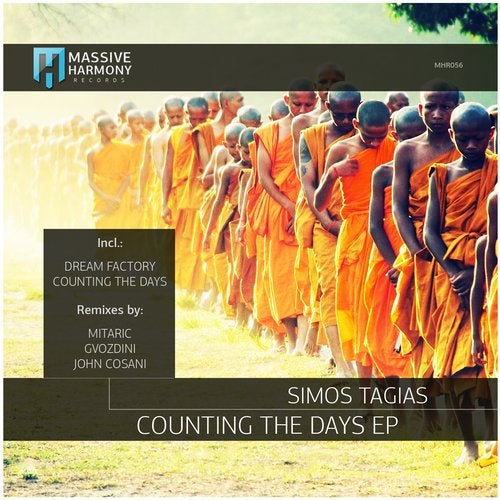 Greek wonder Simos Tagias returns for the 3rd time on Massive Harmony Records, though for the first time on original duty, as the first two times delivering remixes to the back catalogue. For those of you familiar with the scene, you know this guy is all about deep progressive quality all the way out in his finger tips. With releases on pretty much every major label that counts, he now brings on 2 different originals to the label.

The titel track of this full EP, "Counting The Days" is an absolute cracking production, filled with a pumping vibe, driving percussion and small hypnotic vocal additions. It's a great tske he is coming with here, and we do feel this is one that that will echo around the globe.

On remixes for "Counting The Days" you are to face some lovely work from Ukrainian master Gvozdini and 2 producers that is skyrocketing the charts at the moment, Argentine ace John Cosani and US talent Mitaric.

Gvozdini brings on a wonderful feel to the track with great melodic arrangements, wobbling bass lines and an overall hypnotic feel that will eat you from the inside, wanting more and more.

John Cosani brings on his full artillery of sounds, as he builds a well driven progressive attack production here, including rich pads, pumping drums and tasty grooves built through bass lines.

US finest Mitaric pulls the trigger once again, as he delivers in style with his fusion between progressive and deep house. It's a lovely re-take, and he once more showcase his fresh style of music, as he so often do, with finesse, class and dreamy melodic work!

On the flip-side of this release, you are to find a 2nd original from Simos Tagias, as he bring on the lovely piece of musical art, "Dream Factory" as well. With lovely melodic work built up and a bit of rolling elements to fit in, he showcase another stunning original here, it's so good!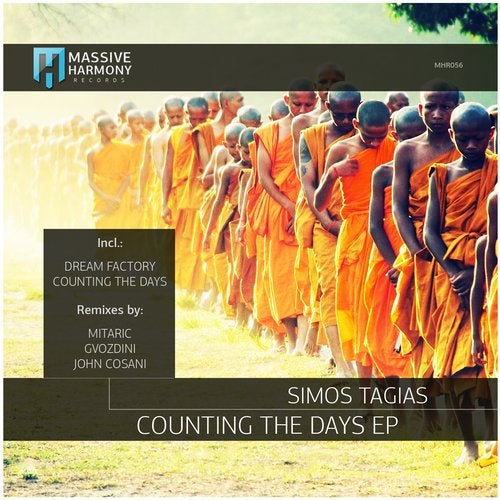 Release
Counting the Days