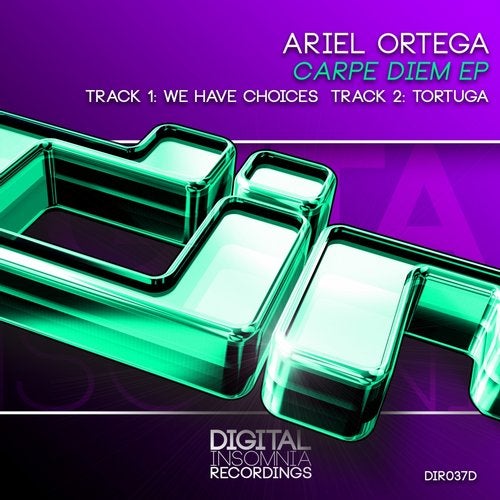 Release Date

2014-08-25

Catalog

DIR037D
Digital Insomnia Recordings presents our 2nd release from Ariel Ortega with his Dark Uplifting and Melodic / Progressive styled EP, titled 'Carpe Diem'.

'Carpe Diem EP' is an Uplifting Melodic and Progressive Trance project produced with passion, drive and flare. Both tracks have a very personal meaning for Ariel. In the past few months, Ariel made some big changes in his life, getting a new job, moving away from family.

"We Have Choices" is a dark progressive style, based on strong basslines, mechanical percussion and deep pads, calm breakdown with some piano progression elements and a very "angry" and powerful drop. Ariel states: "This track reminds me of that phase, we all have to make choices in our lives".

"Tortuga"

'Tortuga' is Ariel's vision of a dark progressive track with essence of 'Big Room' elements. Ariel's aim was to create a track that is different to other commercial Electronic Dance Music (EDM) 'Big Room' tunes. It is something Ariel really likes to hear it on the dance floor.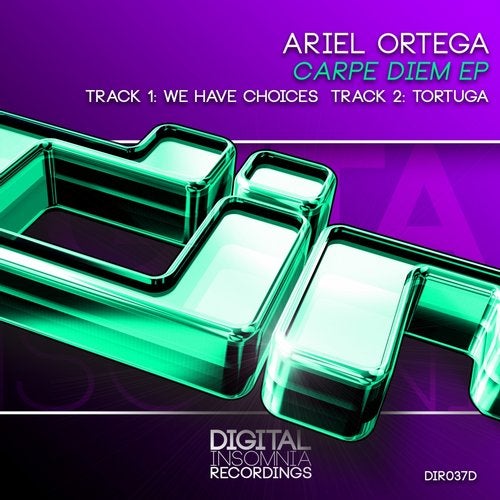 Release
Carpe Diem
Release Date

2014-08-25

Catalog

DIR037D