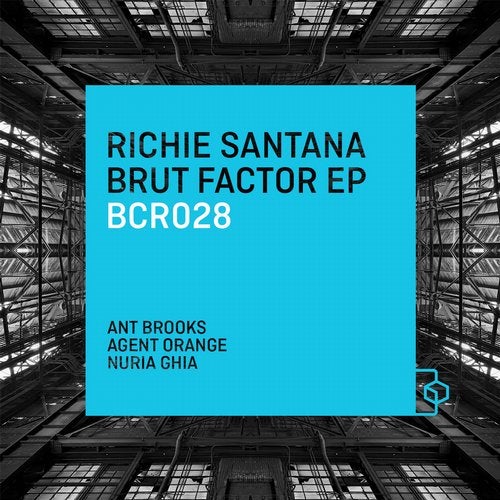 BlueClube Records presents
Richie Santana's new smash EP, Brut Factor.

Tracklist:
1. Brut Factor (Original Mix)
2. Brut Factor (Ant Brooks Remix)
3. Brut Factor (Nuria Ghia Remix)
4. Make Noise (Original Mix)
5. Make Noise (Agent Orange Remix)
6. Nasty F__k (Original Mix)

The Barcelona-based label BlueCube records presents techno wizard Richie Santana's new EP. Brut Factor includes three new tracks, and among them is smash hit Brut Factor, remixed by Ant Brooks, Agent Orange and Nuria Ghia. This new EP will have the honor of being presented on Off Week Sonar.

Richie Santana has proven to be the perfect example of how great techno sound can also be made in the USA. Throughout his extensive career and work in world-renown labels (SCI+TEC, Stereo, Dynamo), Richie has polished his own unique style where techno mixes with atmospheres and synthetic details. His latest EP, "Brut Factor" has the perfect mix of groove, energy and vibration to become a smash hit.

Make Noise is a vibrant techno track with a dark urban touch, while Nasty F__k 2 is a more subdued and subtle throbbing atmospheric track. The US scene veteran and tech-house producer Agent Orange digs into Make Noise's soul and transforms the track into a groovy, flowing club track with his remix.

In Brut Factor, Richie delivers an intense, expanding and hypnotic techno tune, sprinkled with fleeting synths that pick up the listeners and take them to a techno haven. Techno producer and Groovant Music label owner Ant Brooks is in charge of the first remix. The UK producer uses the skills he has acquired though his numerous productions in top labels such as Intec and Bitten and he strips Brut Factor bare and transforms it into a crude and direct club sensation with thick bass lines. Without doubt, this track will become a go-to on intense club nights. On the other hand, Nuria Ghia, BlueCube Records' mastermind and owner, manages to transform Brut Factor into a powerful and elegant techno track that flows effortlessly from calm to frenzy and back to calm. Her vast experience both in production and behind the decks make her easily recognize what works best in the dance floor.

Brut Factor EP presents intense and exceptional techno and tech-house tracks that will be tearing up the long summer nights during the following months.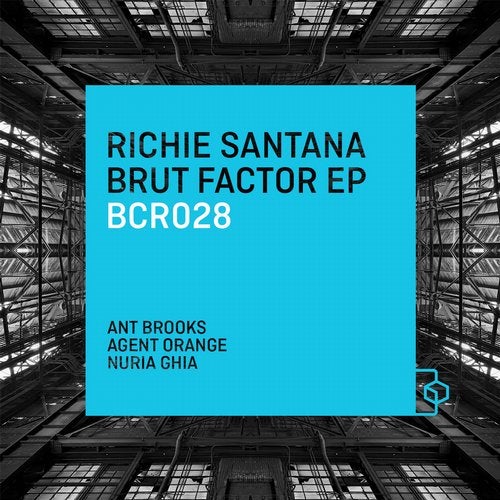 Release
Brut Factor EP