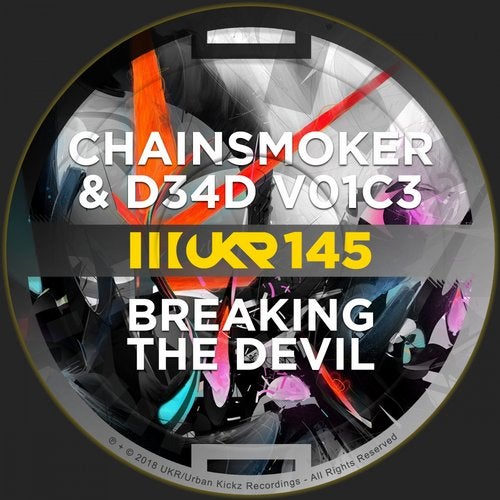 Hype
UKR brings the goods once again with resident Chainsmoker and alias D34D V01C3 who whip up a fierce jacking storm of an EP for the headstrong. Known for his tom-laced synth techno floor fillers, Chainsmoker teams up with his evil eclectic twin, D34D V01C3 (Dead Voice) for this purist techno affair!

First up is 'Hell On Wheels', a primetime burner that chugs its way through the late night warehouse party, all jacked up and mental with its atonal synths, driving toms and relentless effects. Not for the faint-hearted this bad boy bangs tough and takes no prisoners. Dark, relentless and moody material with Chainsmoker's trademark vibe!

Continuing the tension comes 'Breaking The Devil', a menacing production with its fat percussion, dangerous toms, larger than life synth layers and intricate panning. Embellished with subtle white noise rises and nebulous effects, this song is a masterpiece of illusions. As you sense the darkness in the minor chords throughout, a major chord synth enters, as if battling the devil, forcing a collision of evil and goodness that resembles the constant battle between dark and light in our world. A true dramatic piece of music that is mesmerizing and forward-thinking. Chainsmoker and D34D V01C3 bringing heat to the forefront of techno, done in the most ingenious of ways.

In for the kill we've saved you something very special to wrap up this all killer no filler EP....'Collider'. A tribal warehouse march that is infectious beyond belief with its perfectly placed toms and catchy synth riffs. This is one people are going to be asking about...a crowd controller. With its reverb and echo-laced build up in the middle, floor-filling rhythms and searing white noise effects, this is a secret squirrel gem of a weapon that's perfect for that 3 am - 5 am set in that blazing hot warehouse. Absolutely stunning in every sense of the word!

Welcome to the world of Chainsmoker and D34D V01C, a futuristic world where man meets machine, rhythms meets melodies and light meets darkness on the dance floor. Welcome to the world of UKR.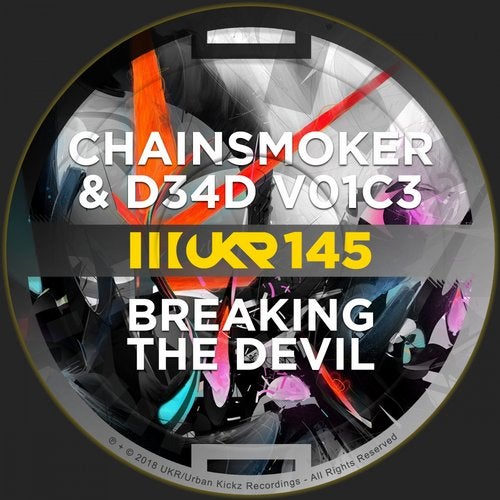 Hype
Release
Breaking The Devil