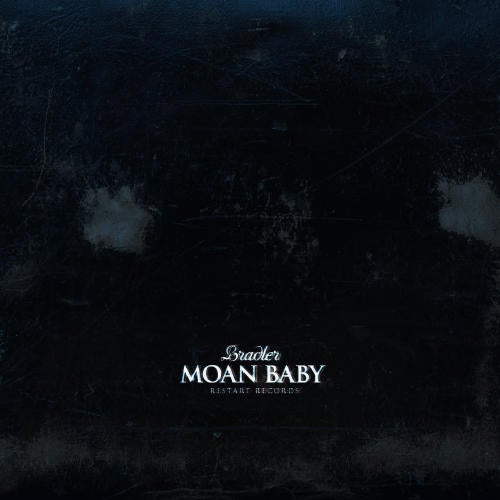 Restart Rec. brings you the next Original from label head honcho Mathias Bradler (Bedrock, VIVa Music, Weplayminimal, Dieb Audio).

Supported by:
Above & Beyond (Anjuna Beats),
Andrew Grant (Barraca Music),
Audiojack (2020 Vision, U.F.O.),
Axwell (Axtone Rec.),
Brothers Vibe (Mixx, Jersey Underground, Som),
Chloe Harris (Further Rec., Proton Radio),
Christopher Colak (Dinamo 103.8 FM Istanbul),
Cid Inc. (Replug, Mashtronic Music, Tolerant),
Claude von Stroke (Dirtybird),
Damian Wilson (A&R Manager at Cr2 Records),
Dave Seaman (Audio Therapy, Renaissance),
Deepchild (Trapez, Resopal Schallware),
DJ Sebbo (Desolat, Liebe Detail),
DJ Sender (Send Rec., DJmag UA),
Dualton (VIVa Music, Rompecabeza, Diebaudio),
Flash Brothers (CR2, Armada),
Gel Abril (Be As One, Get Physical, Ovum),
Harada (Audio Therapy, BluFin, Electribe),
Hernan Cattaneo (Renaissance),
Jalebee Cartel (Maktub Music, Mashtronic Rec),
Karim Shaker,
Kasey Taylor (Vapour Rec.),
Keith Mc Donnell (Baroque Rec.),
Kristina Lalic (Radio Show Belgrade Clubbing),
M.O.D.E. (Bedrock, Renaissance),
Mark Knight (Toolroom Rec.),
Mike Litt (1Live Radio),
Nico De Ceglia (BBC Radio 1),
Niels von Geyer (A&R Manager MoS Germany),
Nils Nürnberg (8Bit, Dessous, Dieb Audio),
Oliver Klein (Mutekki Rec.),
Orde Meikle (Slam) (Soma Rec.),
Ricky Ryan (Sick Watona, Proton Radio),
Roger Sanchez,
Stefan Bauer (Progressive-World.at),
The Disco Boys (Superstar Rec.),
The Scumfrog (Effin Rec.),
Tom Novy (Kosmo).

and

Adrian Ravelo (C9 Sessions), Aldrin (Club Zouk/ Singapore), Alex Dolby (GU, Hope, Hell Yeah, Connaisseur), Alex Vives (Send Rec.), Andrew Technique (Jesus Loved You), Angel Anx (Tested, Toolroom, Cr2, Azuli), Anna Maria X (Swift Rec.), Anthony Bianco (Cassette Promotion), Bear Golightly (Alchemy Sessions DI.FM Radio), Berbesso (Cubic, Progress Rec.), Cave Sedem , Danny Graham (Tokyo Rec., Proton Radio), Dibby Dougherty (Audio Therapy, Baroque), Different Gear (lazyEye Records), DJ Chewie aka Jim Lee, DJ Misjah (ReRun Rec.), DJ Tim (OutsideTheBox, Baroque, Presslab Rec), DJ Vibe (Stereo Productions), Dom Kane (MoS London, Space Ibiza), Dominic Ford, dPen (Presslab Rec., Restart Rec.), Dumb Dan (Dumb Recordings), F. Sonik (Evolution Rec, Jesus Loved You Rec), Filip Wieser (Restart Rec.), Gomez, Hector Serrao (Proton Radio), Igor Antic (Essence - www.danceradio.gr), Infusion (Jamie) (Futuresque Rec.), Jason Owen (Polytechnic Rec., Danceradio.gr), Jim Ryan (Miss Moneypennys), Joel Xavier (Whoop, Kinky Vinyl), Kassey Voorn (System Rec.), Kosmas Epsilon (Epsilon Trax, Deep Focus), Lee Pennington (Section 75), Luke Porter (Balkan Connection, Epsilon Trax), Merlyn Martin (Subdivisions DI.fm/techhouse), Mihalis Safras (Material Rec.), Mirko Eysser (Force Sense), Nicolas Nucci (Resolution Rec.), Nicolas van Orton (Balkan Connection), Ogi Gee Cash (Balkan Connection, Proton), One of Them, Paco Osuna (Mindshake, Plus 8), Presslaboys (Liebe Detail, Audio Therapy), Re-Zone (Toolroom, Baroque), Remy, Saul B (Yoshitoshi, Mashtronic, Kickroach), Sean Mc Clellan (Source Of Gravity Rec.), Seneca (Audio Logic), Steve Parry (The Red Zone - Juice 107.6 FM), Stian Klo (Perc Trax, Tsuba), Stuart Millar (Smart Move Music, Used&Abuse), Sven Palzer (Puzzle Traxx), Tim Andresen (What Happens), Udaye Rana (Twisted Frequency Rec.), Wade Bennett (Tokio Rec.), Yves Eaux (Little Mountain, Vapour Rec.).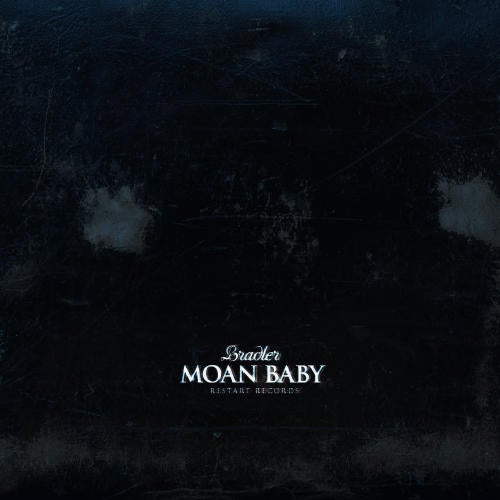 Release
Bradler - Moan Baby