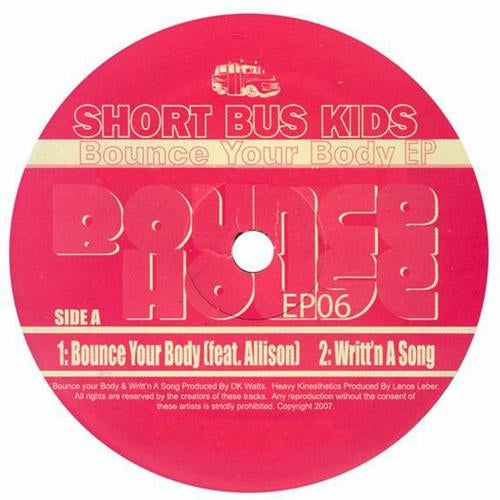 Bounce House Recordings Presents.

'Bounce Your Body' EP

BH EP 06


Side A

1: Bounce Your Body: By Short Bus Kids
The EP title track is a mix of lounge, soul and deep house. The Short Bus Kids collaborate with up-and-coming label singer Allison for a song that should appeal to the vocal house heads as well as the late, late night crowd looking to lounge.


2: Writt'n a Song: By Short Bus Kids
The Short Bus Kids unleash some jackin and funky house for the main hour crowd.



Side B

1: Heavy Kinesthetics: By Short Bus Kids
Deep and druggy house is how you describe this B-side cut. This song is filled with melodic keys and ever-changing chord patterning that will 'really' work over a dance floor. Should get nice play amongst the deep house heads.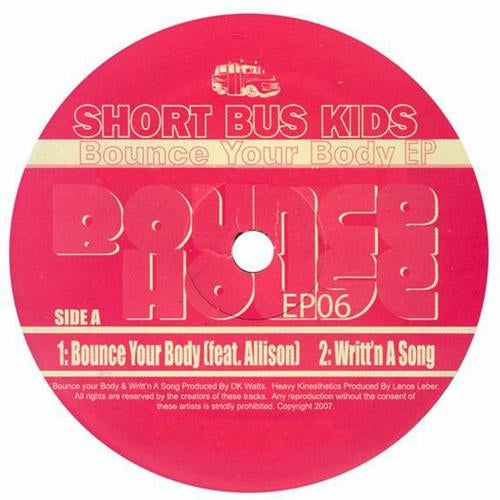 Release
Bounce Your Body EP