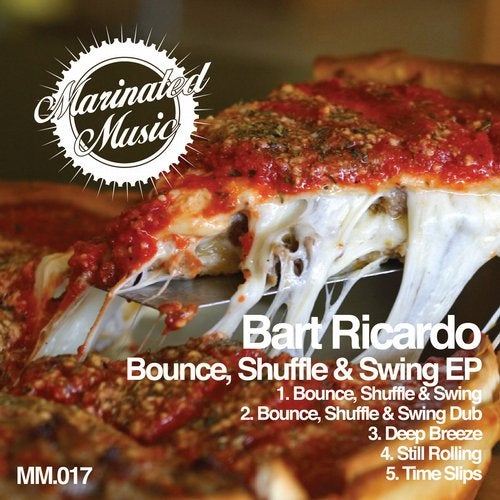 Bart Ricardo is our man in Belgium who is not only a great guy to hang out with, he makes dope tracks as well! Big pleasure for Marinated to do this 5 tracker as an EP for our 17th release.

Tracks 1 and 2 are the title tracks of this EP named "Bounce, Shuffle & Swing" vocal and dub respectively. This tune is a steady chugger a great to mix. With clean thumping drums and catchy groove, this package is destined to please a crowd.

Track 3 is called "Deep Breeze" and is named appropriately in that a listener feels the depth of sound in breath throughout this bumper of a tune. Get ready for rich chords and smooth bass to layer the thick rolling movement held within.

"Still Rolling" is the fourth song on here and it a light, crispy, and dark stroll through deep house and tech. If you like sultry vibes and hypnotiq tones, this one is for you.

Finally, we have "Time Slips" this is a rumbbler of a tune with vocal chops and synth stabs that uplift the soul. A perfect way to round out a diverse EP, track 5 will be a favorite for the team here at Marinated.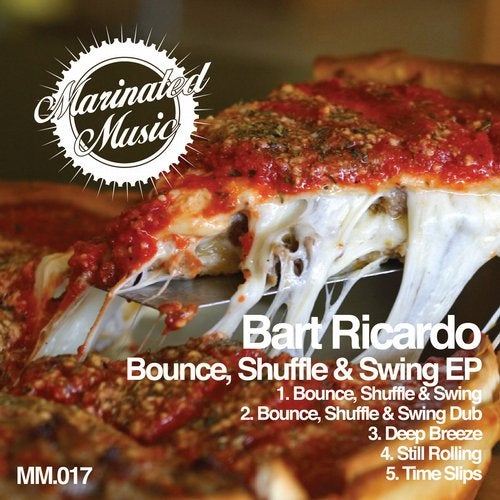 Release
Bounce, Shuffle & Swing