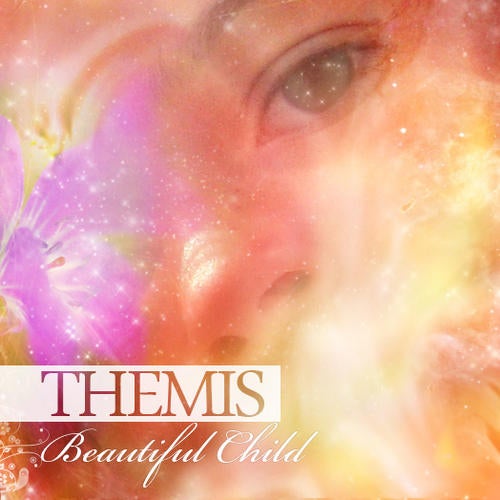 Release Date

2010-04-19

Label

Eona

Catalog

EONA003
After 3 years of innactivity, Eona is back with its 3rd opus, this time digital only!

"Beautiful Child" with its enchanted musical theme takes the dance floor to an emotional climax. Its long intro makes it ideal to start a set.

The ambient version is a delicate piece of music, full of magical arpeggios and colorful atmospheres.

Enjoy this beautiful release... from the stars!

Feedback:

DJ PQM (KISS FM, Abducted Recordings, Yoshitoshi)
The Ambient version is really emotional... nice work!

Miss Nine (Armada, Black Hole, Yoshitoshi)
Ambient Version is nice

Markus Schulz (Coldharbour Recordings)
Thanks

Luciano (Cadenza)
dsl,f

Kazuumi Ishii (Electronic Directory)
Ambient version is beautiful. I like it.

Sonic Union (Lowbit, GU, Proton)
Ambient version is really nice! Original not really my thing.

Christian Cambas (Bedrock, Devilock, Swift, Audiotherapy)
Original mix is really proggy for me but it might work!

Sasha Le Monnier (C.O.U. Muzik)
Really cool sounding Ambient mix, makes me drift away!

Bleed
review to follow

Anton Banks (The Vault Radio show)
I really like the ambient version! I'll definitely work this in on my show.

Royal Sapien (Fade, Frisky)
Ambient mix for me, quite well done

Mango (Mango Alley)
ambient mix is gorgeous! thanks!

Future Beat Alliance (Delsin, Versatile, Eevonext)
Ambient version for me . .yes please, not a grey cloud in sight !!!

East Sunrise (Spring Tube, Proton Radio, Particles)
Ambient Version is beautiful! Thanks!

Ad Brown
Ambient mix is awesome - the original sounds a bit too familiar to a lot of progressive sounding stuff ATM

Andre Sobota (Spectrum, Proton)
loving it!

brent roozendaal (crackhouse)
not for me this one.

Gonzalo Menoyo
Original is just not for me but ambient version is beautiful....

Hyline (Jetlag Digital)
Ambient Version is so beautiful.

Mike Vieira
Diggin' it! Both great mixes, really uplifting music!

Deko-ze (Hi-Bias Records, Guvernment Nightlcub (Toronto))
Beautiful Ambient version!

Jean-Jérôme (Radio FG)
What a beautiful song...take me higher!!! Love both mixes...

davehart (i:Vibes / VANDIT)
Not usually one for Ambient mixes but this one has some engrossing strings in it. A great intro itself!

Pako Vega (Bitter & Sweet Dreams)
Amazing as always. This atmosphere brings me to an absolutely state of happines... I love it!

David Escudero
Ambient version is beautiful, the original is Córdoba jejeje... Thanks!!!

Sezer Uysal (Baroque Records)
Ambient version is for me, thanks !

Arthur Deep (Proton, Silk)
thanks! nice release , Ambient Version is for me :)

Marc Dosem (Sino)
Really good

Soundprank (A Must Have)
The ambient version is great, thanks very much!

Alandanat
Loving both versions. My favorite is proggy one. Thanks!

Airillusions (Silk Sofa Music)
I like the ambient version, and the original is also cool. Thanks.

PureJasik (Pure People)
Amazing release. Both versions are stunning. Prefer Original one bit more, ideal to start a set with. Thanks for sending!

Franco Bianco (Dilek Records / Multivitamins / Hypercolour)
I LOVE ambient. So... my fav here is the ambient version, but the other one is super hypnotic and groovy. Full support.

Stefan Anion (Proton)
ambient version for me

Sio B Baas, Masse/Memoire (Lumina)
Wow, i mean simply wow....especially the ambient mix. Almost classical. Sounds like someone i known thought!!

Aeron Aether
Nice songs! Thanks!