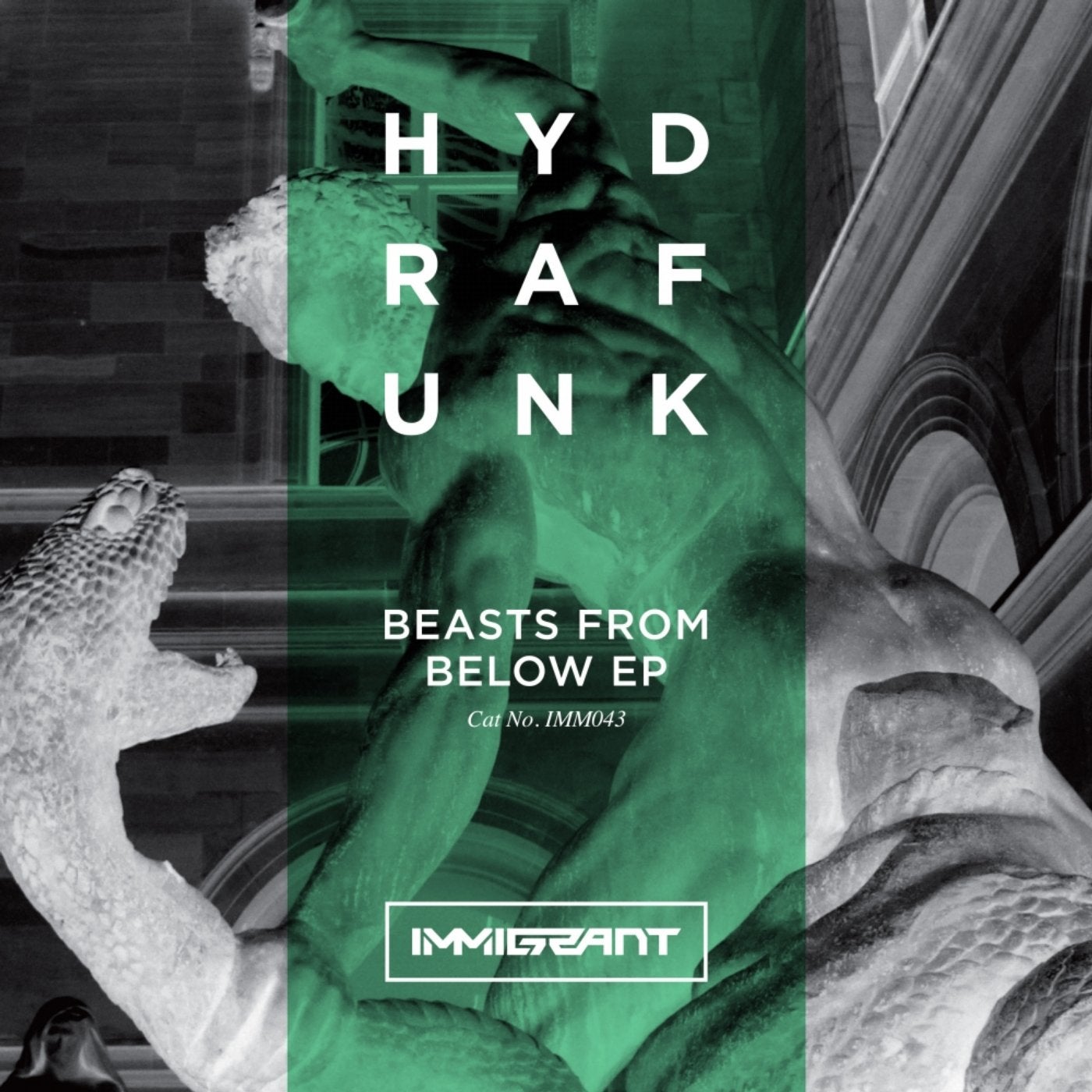 HYDRAFUNK is a collaboration between Immigrant Records owner and label manager Robin Porter and US analogue synth guru Mike Carr. The duo first collaborated back in 2002 releasing the 'Mental Stealth EP' on Immigrant, featuring the bassline and synth heavy 'Fathernature', a track that found it's way on 'Evil' Eddie Richard's Fabric 16 mix CD and is currently being remixed for the upcoming 'Immigrant Icons' vinyl remix series by the scene's golden child - 'Subb-an.' Their debut three track EP, 'Beasts From Below', fuses the analogue aptitude of Mike Carr and Robin Porter's attention to sound frequency, arrangement detail and understanding of the dance floor, delivering an intoxicating peak time package of delight.

The A1 track entitled 'Underworld' is a deep journey of melodic synth work and chugging groove that travels into dark territories, complimented by uplifting percussion that builds into a peak time beast from the deep. On the flip side, the B1 track entitled 'Immortal Melody' delves even further into moody territory delivering a tantalising array of dreamy synths and jackin' old school percussion, that submerges into an abyss of texture before rising up into a dance floor banger. The inside B2 cut entitled 'Hydra's Dance' is definitely not a token bonus track and is the most dance floor friendly cut; featuring Robin's knack for creating powerful basslines, unique vocals and Mike's ability to create depth and texture with his analogue synth programming.

With another HYDRAFUNK EP almost at the pressing plant and an 'Immigrant Icon's remix EP underway, the duo will be leading the charge to push Immigrant back into the Techno and House limelight in 2016 and beyond with their underworld funk.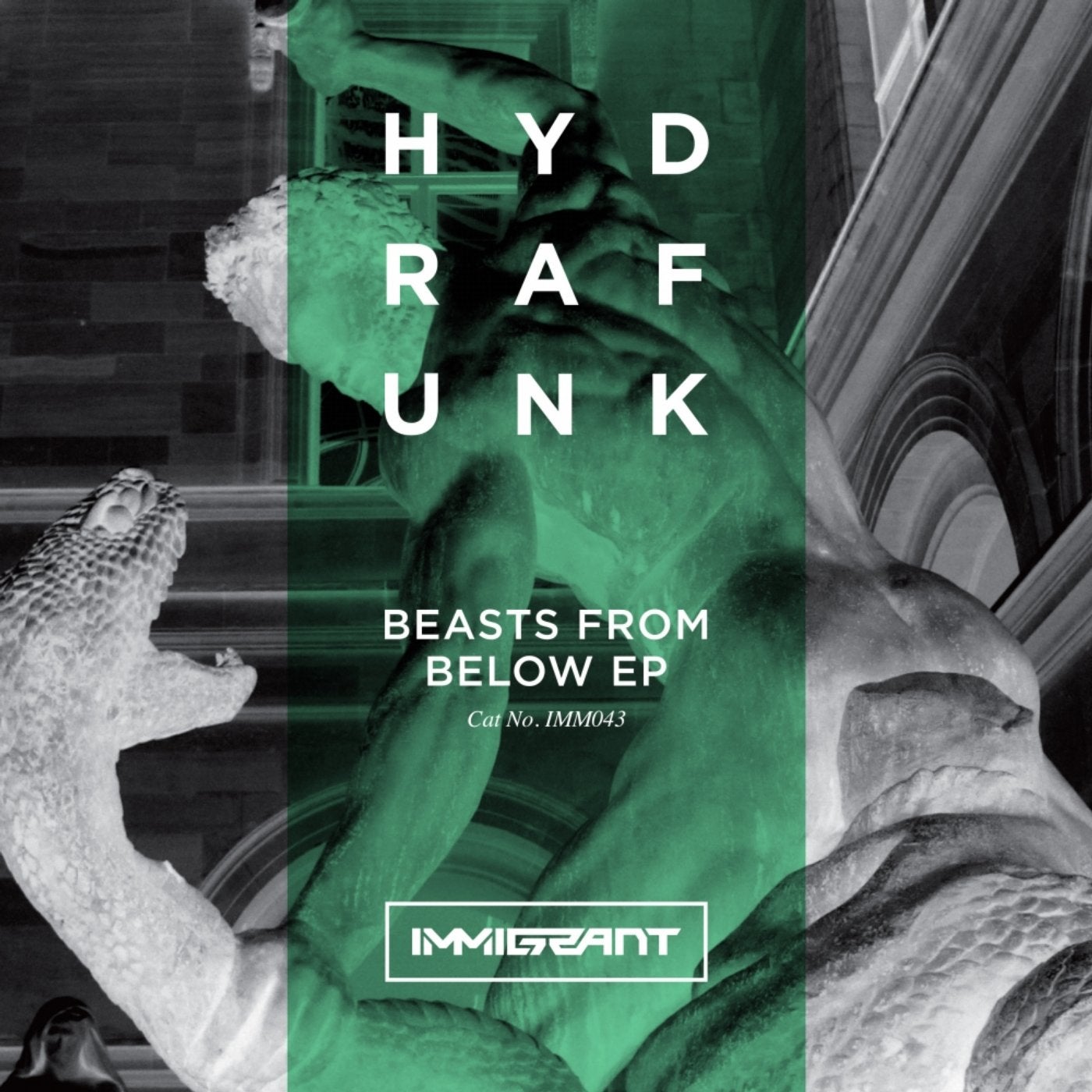 Release
Beasts From Below