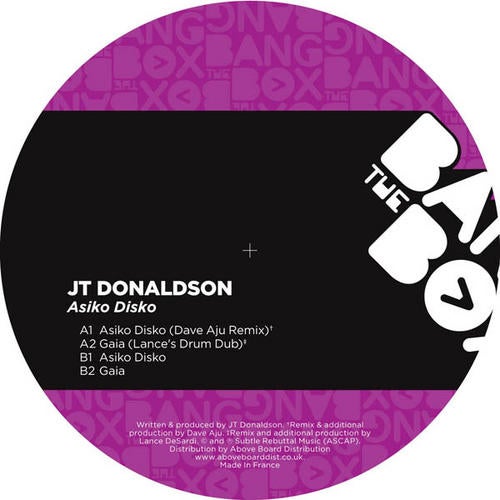 JT Donaldson should need little introduction. Releasing quality music since the late 90s, he has worked with some of the best labels and artists around. Bang The Box is a collaboration of new and old friends and wouldnt be complete if we did not include him.

Asiko Disko - JT uses classic drum machines, sneaky acid lines and a Mike Dunn-esqe vocal to create this underground gem.

Gaia - This track is sure to be a DJ favorite. Pounding tribal rhythms, hypnotic chants and an arrangement demanding to stay in the mix. This is a DJ weapon.

Asiko Disko (Dave Aju Remix) - Having been a fan of Dave Aju for a while we thought it would be a hoot to get a remix from him. The result is a slow burning, shimmering remix that takes the original and shoots into space.

Gaia (El-Dee Remix) - Our main man Lance DeSardi turns in a electric remix. Taking the original and delving into darker territory. New sonic creatures rotate around deep bass tones, hypnotic chants and new directions.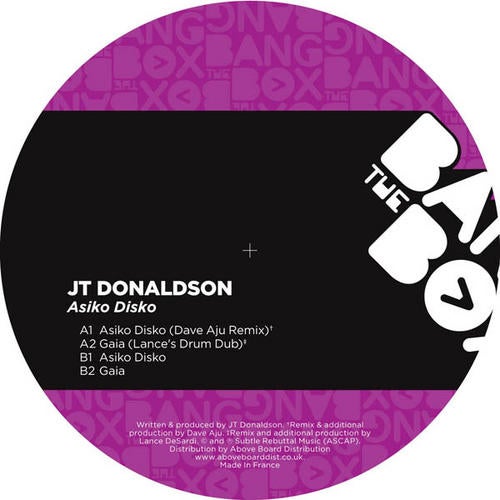 Release
Asiko Disko