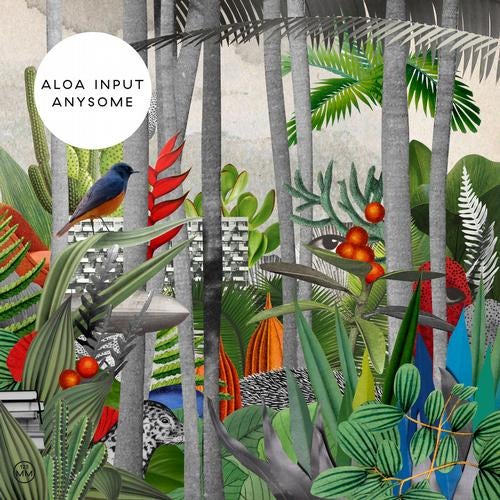 Release Date

2013-10-18

Label

Morr Music

Catalog

MORR125
Fortunately, three guys hailing from New Weird Bavaria are on a musical mission to fight the ever-advancing forces of entropy and monotony: Calling themselves Aloa Input for a reason -- it's also the band's collective motto --, Cico Beck (aka Joasihno), Marcus Grassl (formerly part of Missent To Denmark) and Florian Kreier (aka Angela Aux) obviously love all kinds of input; the further apart the sources and inspirations, the better. Always on point when it comes to picking the best bits and pieces of so much input, Anysome, the band's debut full-length, essentially resembles a huge map that covers most of the musical worlds and sonic landscapes we know. Make no mistake: Borges might claim a map of that size is useless, it's nevertheless a hell of a ride.
Drawing from a long list of influences all three members agree upon (e.g. Animal Collective, Eno, Beck, Beatles, Morricone, Why?, Can, The Notwist), Aloa Input are well aware of the album's world-spanning approach, mentioning "guitars from Cape Town to Portland, beats from Berlin to Chicago, and vocals from NYC to Dusseldorf". And yet there's more to Anysome: the exotic detours, the band's willingness to experiment and to go that extra mile for a good hook, the hypnotic singing and electrified horizons, all neatly placed on top of minimalist basslines. Another important skill mastered by Aloa Input: Though certainly not content with doing just one thing, the resulting itinerary never resembles a zigzag line.
With the album's "Prelude" we enter a world that in fact seems to be coming at us, rolling up like the flickering images of a Laterna Magica: mellow birdsong, paired with hazy strawberry field sounds, at least for now, and we're already pushed on into "Another Green World", a place that's pure exuberance and bliss. That second track alone, stomping ahead, makes it blatantly clear that Aloa Input love to run riot with styles and approaches, and yet they never leave the rails: Diversity or switching gears, for them, is never an invitation to let chaos reign supreme -- instead it's just more fuel for a mind-blowing ride. Some of the stops: world pop in search of greater truths ("Prblms"), burning bushes (and Kraut references) in Africa ("Rubbish"), a mirage reminiscent of cLOUDDEAD ("Clouds So Far"), all kinds of euphoric choruses with melancholy hatches underneath, plus the recurring sense that people get older, we all do, yet the ride can be fun, especially when it has a new soundtrack every four minutes, so it's all good as long as there's enough input to have fun with.
The "final trilogy" -- that's how the band refers to the last three tracks --, is basically a prolonged good-bye: "Going Home" (getting up, only to sit down again), "Someday Morning" (spelled "radio-friendly" backwards), and "Zweiklang", somewhat longer, because it's just too early to stop. Unpacking and looking back, we realize: Anysome is all over the place.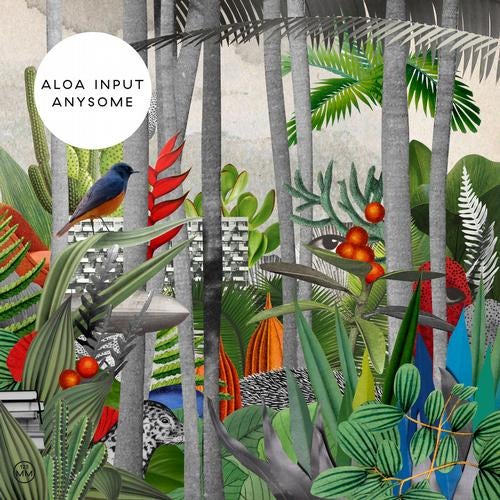 Release
Anysome
Release Date

2013-10-18

Label

Morr Music

Catalog

MORR125