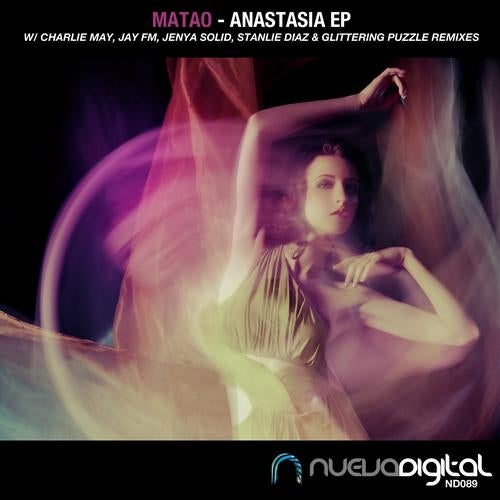 Release Date

2013-05-21

Label

Nueva

Catalog

ND089
Nueva Digital is thrilled to bring you it's 89th release, featuring Russian progressive
producer Matao (Marat Matao)! This big 7 track release centers around 2 original tracks
from Matao, 'Perfectro (Original Mix)' and 'Anastasia (Original Mix)', and includes 5
diverse remixes crafted by major producers Charlie May, Jay FM, Jenya Solid, and duo
Glittering Puzzle/Stanlie Diaz.

'Perfectro' weaves uplifting pads and melodic arpeggios with driving bass and percussive
grooves in a way that fits perfectly for mixing during peak time on the dance floor.

Glittering Puzzle/Stanlie Diaz's laid back, almost funky lounge remix brings a touch of
carefree lovin', and bit of disco to the listener's eardrums.

Industry veteran and long time producer, Charlie May, brings his always exquisite blend of
progressive, ambient, tech, and rhythmic elements to fuse together a futuristic take on the
original.

Matao's Anastasia' original is yet another example of the silky textures and bouncing
cadences that create a lively and energetic aurora in the progressive scene; the chords
and playful melodies truly bring out the emotional side of dance music!

Moldova's Jenya Solid 'Prog Remix' gives an edgy, yet dreamy interpretation of the idea
behind the original. Nueva Deep's own Jay FM (John Moran) finishes up the compilation
with 2 takes on 'Anastasia'; a rolling, moody, deep house mix, and just an amazing
'Chillout' remix, that induces pure relaxations and bliss with its ambient atmospheres,
scattered rhythms, and meandering melodies!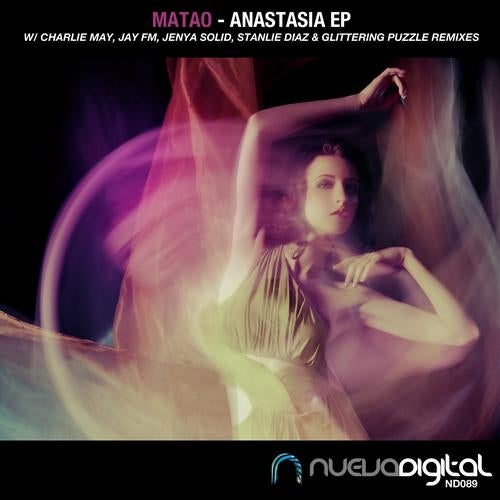 Release
Anastasia
Release Date

2013-05-21

Label

Nueva

Catalog

ND089