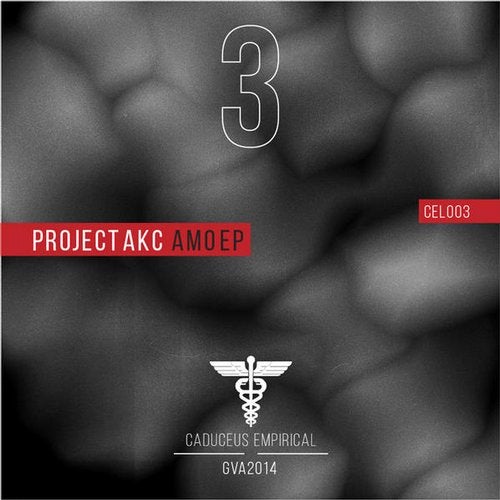 Artist: PROJECT AKC
Title: AMO
Label: Caduceus Empirical
Release date: 27th October 2014

Tracklist:
1. Amo (Original mix)
2. Squirrel (Original Mix)
3. Welsh Rarrebit (Original mix)
4. Amo (Javier Orduna remix)

Following on from well-received EPs by Justin Peoples & Quenum and Minds Diverted & Luke Beat earlier in 2014, the sub-label of Caduceus returns with a deep, immersive and highly textured release from up-and-comer, PROJECT AKC.

The producer made his debut on Soma Records in 2013 with 3 extremely well received EPs, as well as his first single on Carl Cox's Intec imprint. It comes as no surprise then that these productions caught the attention of Richie Hawtin (who rinsed his tracks during sets at his critically acclaimed 'Enter' night at Space throughout the Ibiza season), Locodice, Carl Cox, Adam Beyer, Slam and more.

With further releases lined up on Soma, Intec, Octopus, Tronic and now Caduceus sub-label, Caduceus Empirical, 2014 is set to be an important year for PROJECT AKC as he continues to make an even deeper impact in the electronic music scene.

In-keeping with Caduceus Empirical's mission to focus on the deeper and more abstract side of sound, ?Amo' as a whole stands up to the task at hand. The title track has the rolling, minimal power of Aki Bergen and the merciless driving force of legendary Aril Brikha. ?Squirrel' thunders forward with a concrete kick, cloudy synths and murky basslines which echo through the mix. Final track ?Welsh Rarebit' contains a swirl of immersive elements, with muffled vocal clips melting around a solid groove, restrained synth lines and the growing sense of urgency the track takes on as it rolls out.

One half of Retronouveau, Javier Orduna, steps up to the plate to drop a spacious remix for ?Amo' which is designed to attune the ear to the inner pulse, and ultimately rounds off the EP.

Nothing rests, everything moves, everything vibrates, everything is music.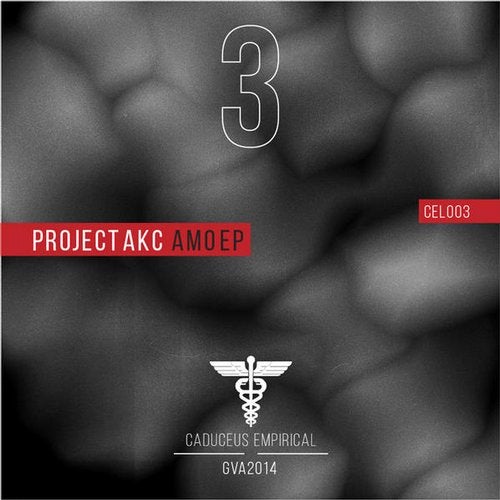 Release
Amo