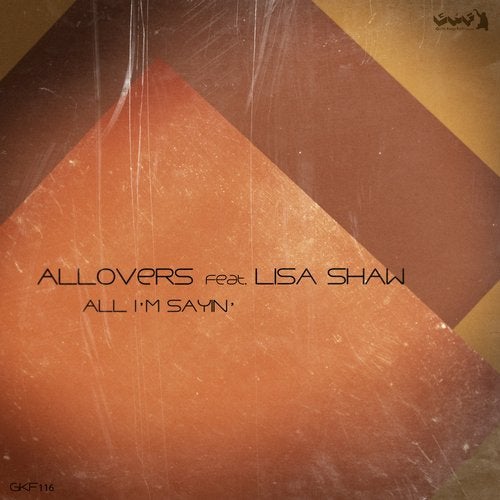 For this release, GKF's crew has packed-up a single with important remixes.
"Ananda Project Remix" by Chris Brann. Ananda Project was founded by producer Chris Brann in 1998 as a side project from his 'Wamdue' collective, Ananda Project joined forces with King Street Records to release the seminal deep house classic 'Cascades of Colour' feat Gaelle Adisson followed by the album Release in 2000. Remixes soon followed by the likes of Danny Tenaglia, Ben Watt, Blaze, David Morales, Joe Claussell and others. 2003, saw the release of the album 'Morning Light' which featured the song 'Kiss Kiss Kiss' performed with Heather Johnson and remixed by Eric Kupper. 'Kiss Kiss Kiss' has gone on to be an Ananda Project signature song. In 2007 the 3rd full length album 'Fireflower' was released featuring new songs with Terrance Downs and Heidi Levo on vocals. 'Fireflower' spawned many singles and remixes on King Street and became a worthy successor of the previous album releases from Ananda. Currently Ananda Project is gearing up for the Fall 2012 release of the new album 'Beautiful: Searching' also on King Street, as well as the debut release on Ananda Project Recordings, 'Human Like EP' featuring Terrance Downs.
"Marco Finotello Mix" by Marco Finotello. This guy starting producing house music with GKF Records but today is one of the most prolific producers and remixers not only in the global house music scene. He has mixed and produced a number of tracks laced with jazz, smooth melodies and deep soul. In 2011 with some musicians founded "The Vibes Organization" a new group with funky/soul influence. From 2010 Marco works at the Movie and Arts studio in Milan as a sound designer and music producer for tv and cinema.
"Spiritual Blessings Remix" by Spiritual Blessings. Ezio Centanni & Jean Paul Francois a.k.a. Spiritual Blessings are music producers and at the same time GKF's drivers with around 400 tracks produced and remixed.
"DJ Umbi Alternative Remix" by DJ Umbi. GKF's stable remixers from Bologna (Italy). He started his own records label SOUL DEPARTURE but he found always time and energy to produce some quality works for GKF.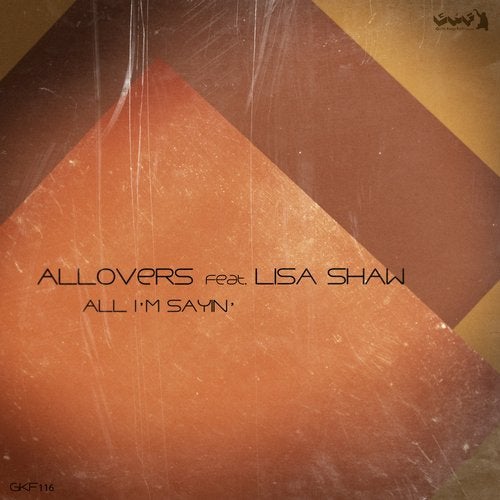 Release
All I'm Sayin'