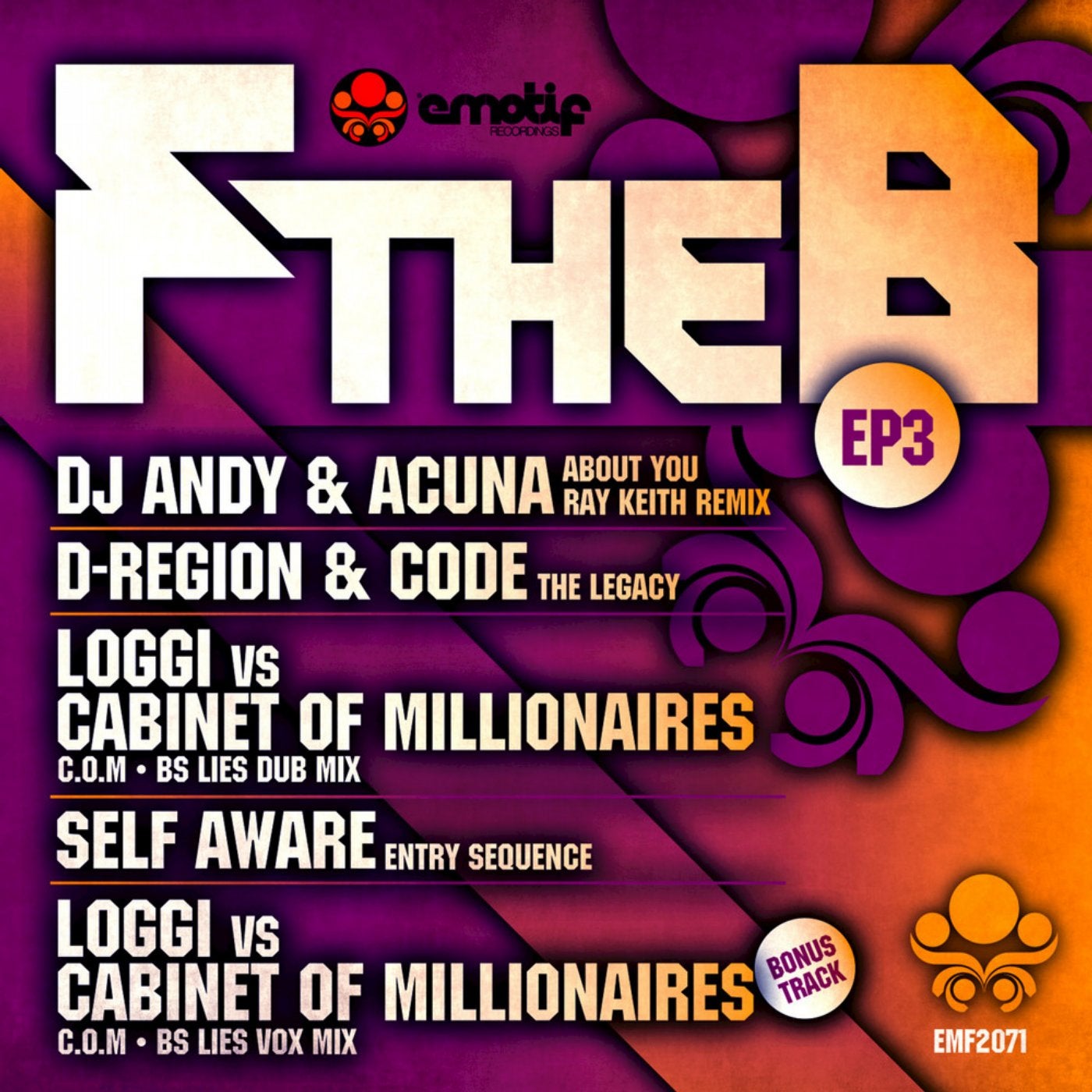 F THE B EP3

Welcome to the autumn delivery of the series of tunes that need no B-side,
On the 3rd EP Steps up Ray Keith, Loggi, Self Aware, D-Region & Code

To get things rolling with Dread legend Ray Keith no introduction needed, puts forward his latest masterful reproduction that adds the Ray Keith factor, which somehow always takes even the best tunes to another level. His "Only You" Remix of good friend Brazilian DJ Andy and the mighty Acuna takes the smooth beats back to a dark, down & dirty sounding warehouse 90's feel rave. Brok out styleee!

Changing the pace, Emotif's homeboys Toronto/Bermondsey D-Region & Code bring home their classic D&B sound with "The Legacy" delivering a heart thumping electronic Sci Fi bed of beats, layered with deep dark melodic piano and strings. "How do you want to be remembered?"

Loggi on his return from his jungle exile, upon which time has obviously stood still, delivers his trademark interpretation of Cabinet Of Millionaires - C.O.M BS Lies Dub mix. An uplifting driving track, which sprinkles melodic rays of light whilst taking summer into a winter of discontent.

Easily rolling into the next track is a debut release on Emotif, from Coral Springs, Florida we welcome Self Aware. D&B producers, Raket and Gridlab (recent releases on Red Alfa & Rancid) present "Entry Sequence". Leading you into a heady take off hypnotic state, head nodding your way, flight mode, on to the nearest dance floor, brace yourself!

With the Free Bonus track (with extra vitamins!) Loggi VS Cabinet Of Millionaires - C.O.M BS Lies Vox Mix" A truly revolutionary track, that is reminiscent of the 70's Punk/Dub movement, the vox mix brings a rallying cry against the menacing presence of austerity.

Lets not sit back...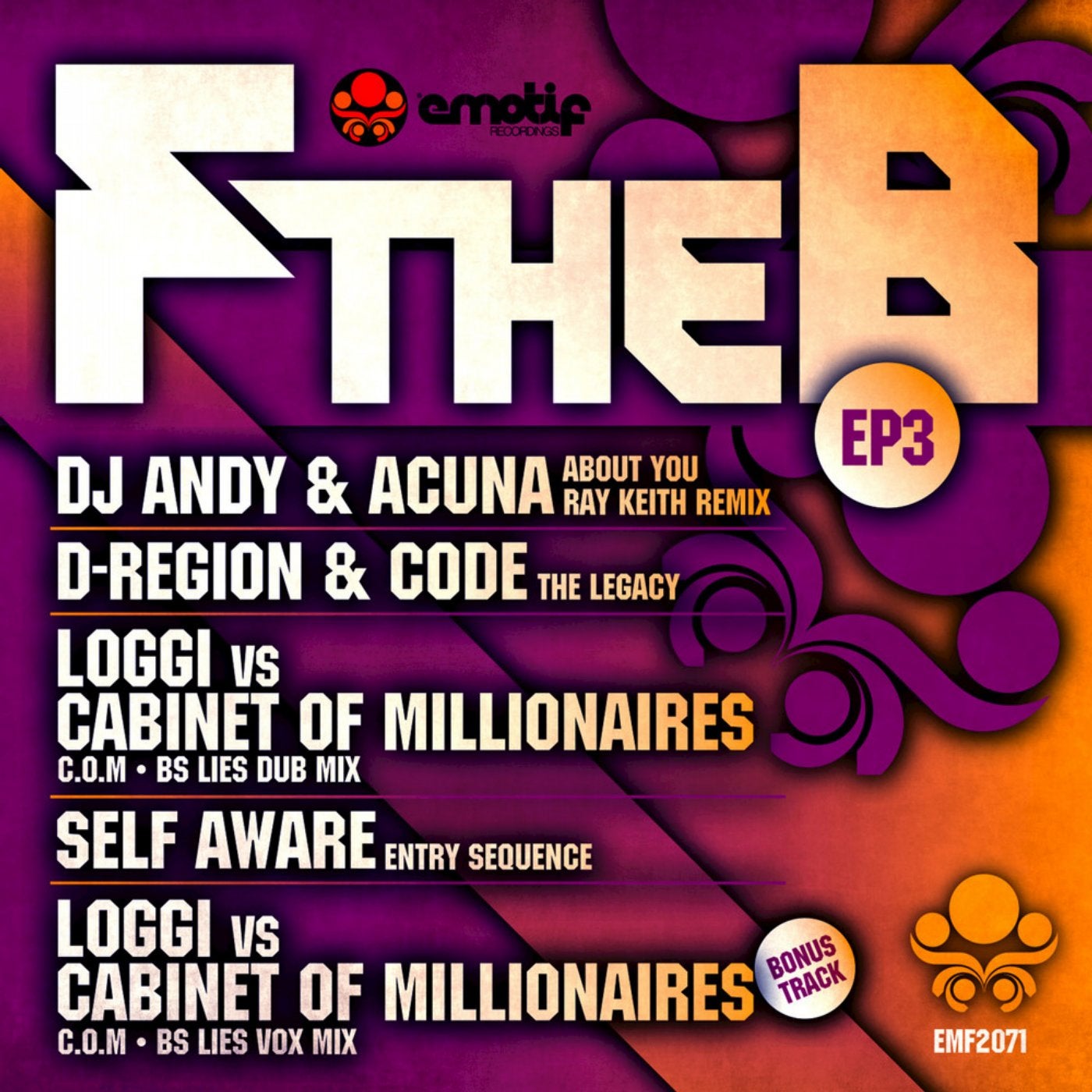 Release
F the B EP3