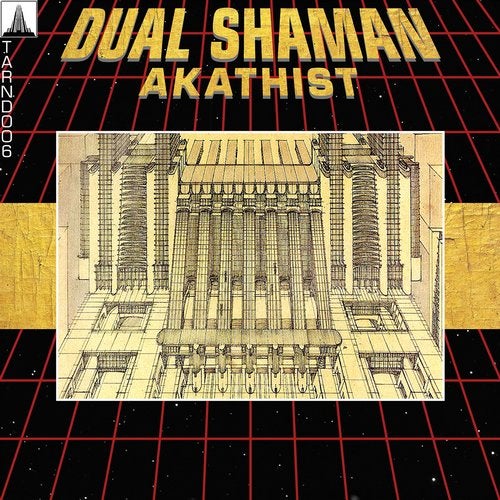 Release Date

2015-06-22

Catalog

TARND006
It's almost a daunting task to keep track of the entirety of brothers Vio's and Dacian's output, but we'll do our best. As Dual Shaman, they've released with Wide Angle Recordings, Manual Music, Wolfskull Ltd., Cinematique and many more, amassing an impressive back-catalogue of sophisticated, high-end melodic techno. As ShamanStems, they've crafted countless commercial sample packs and sound libraries, of countless sorts, winning awards, topping charts and insuring that even the most casual of listeners has heard their work, whether knowingly or less so.

Now, the singular siblings return (courtesy of our Tessier-Ashpool Research & Development series) with "Akathist", an abrupt turn into more arid and asperous territories than previously explored by the two – reflective of their recent analogue sound design work and their outboard- heavy live sets. In truth, the name of the EP says it all: meaning both a type of hymn and, literally, "not sitting", it sums things up perfectly – non- sedentary analogue techno jams, re-assembled with devotional precision in the studio, and imbued with hymnal fervor.

Opener "Kolkian" brings to mind furious electroclash synth-expletives, a la heyday The Hacker and the like, in this case affixed to a marching techno pulse, framed by a haunting and oppressive environment, and occasionally subverted by acidic resonance volleys. "DeceNeu" is a teutonic, structurally- recursive slog through earthen distortions, inquisitive synth moans and deep-throated invocations of its titular historic figure. "Rite" is an aptly-titled percussive ritual, marked by nosebleed-inducing urgency and ever- escalating drama, like a hard techno incarnation of the Shepard tone. Closer "Nox" is a nearly-nine-minute epic, most reminiscent of a Tin Man 303 ballad sped up and put through the wringer.

Comprising the cutting edge in Tessier-Ashpool 5am k-hole crowd control, "Akathist" is a valiant cowing of the ghost in the machine.

Make like the brothers and do not sit down for this one.

Written & produced by Dual Shaman. Mastering by Liar.
Artwork by Liar and Borealis.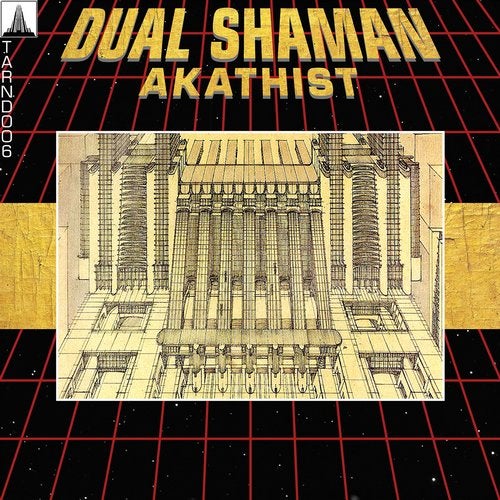 Release
Akathist
Release Date

2015-06-22

Catalog

TARND006