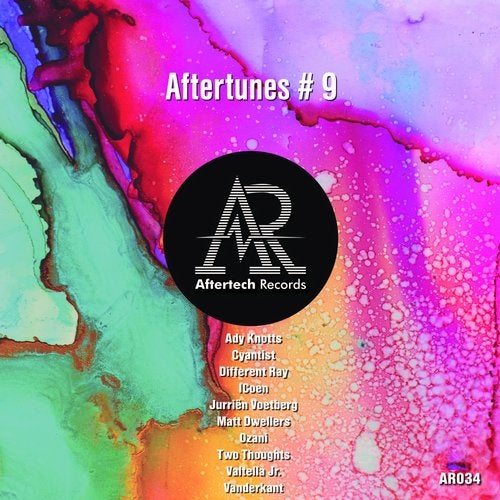 Aftertunes #9
Again this Aftertunes is full with talent! 10 artists come together on this compilation each delivering their own unique sound. This melting-pot of different vibes makes this Aftertunes so amazing. We are very proud to present you the best music we could find.

Different Ray - Fragile
Fragile is the sweeter track from the compilation. Heavenly pads are the perfect base for the sweet echoeing bells that make sure you drift away into a lovely dream. Angel-like voices arise after the break which floats above a mellow bassline. A perfect track for the after party.

Ady Knotts - Appendix 5
Right from the start, it is clear that this is one hell of a groovy track. A rhythmic bassline makes sure everyone will be dancing like crazy. A vocal-like synth seems to be talking back to the bassline which in turn works in perfect harmony with stabbing plucks. A very well produced track by newcomer Ady Knotts!

Jurriën Voetberg - Ridderspoor
Jurriën is not messing around in this one. He quickly introduces a dark melody together with a powerful wobbling bassline moving throughout the entire track, bringing you high climaxes and deep drops. A very unique track which will turn many clubs upside-down for sure!

Ozani - Float
Float starts out with a spacey synth floating around with a groovy hihat in the background. This vibe quickly turns around into something very danceable thanks to a very catchy repeating melody. Together with mesmerizing vocals and a beautiful arpeggio, Ozani makes you drift away into this wonderful track.

Cyantist - Etherial
The powerful drums and the Arabic-like hums give this track the feeling like it belongs in an epic movie. With the power of Cyantist they managed to combine this with a groovy feeling perfect for in the club. Etherial is the perfect melting-pot of epic vocals, drums and melodies.

Valtella Jr. - Copper
A whispering brass silently introduces a heavy bass accompanied by a deep kick. Valtella Jr. quickly shows you what he is made of by his Bodzin-like bassline which starts moving throughout the entire track. Together with strong claps and a catchy arpeggio he manages to create a lot of tension and will make sure you will keep those feet moving!

Vanderkant - Anna
Right from the start Vanderkant sets the tone, a very bouncy and cheerful tone that is! Every sound fits perfectly together. He starts out with a warm synth which is accompanied by a light-hearted vocal. Then suddenly it start communicating with a very groovy bassline making the track complete. Vanderkant made the perfect festival track with this one!

Two Thoughts - Siberia
Siberia is another well-produced track by Two Thoughts. An elegant introduction with a light droplet-like lead announces a deep rumbling bassline on which the track starts to drift. Throughout the track Siberia smoothly gains in power while a smartly placed percussions and a phasing synth work together in perfect harmony.

Matt Dwellers - Anything is Something
Another appearance by our resident producer Matt Dwellers. This time with a bit darker composition. However, at the same time, the uplifting and laid back bass-beat makes it a bit funky too. The darkness in the track is provided by the sawing synths fighting the funkiness once in a while. All together this track has two faces and is, therefore, most suitable for any time of your day (and night).


ICoen - Invitation
We are happy to introduce to you ICoen, another talent full with potential. In his track Invitation he combines the strength of a simple yet very effect bassline with a vivacious melody. Which really comes together in the break, the melody rises while pads and synths appear and start to fly around through your stereo, when suddenly it slips back to the groove. A strong track by ICoen!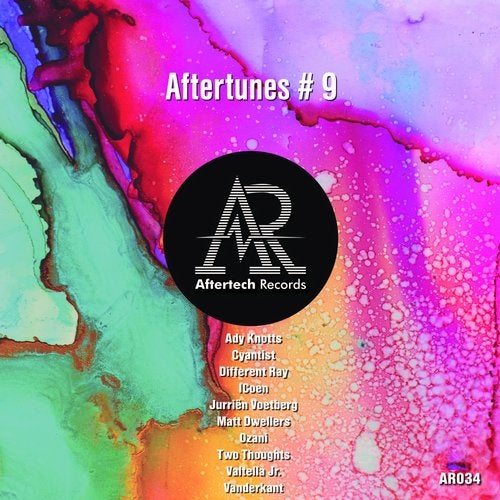 Release
Aftertunes #9