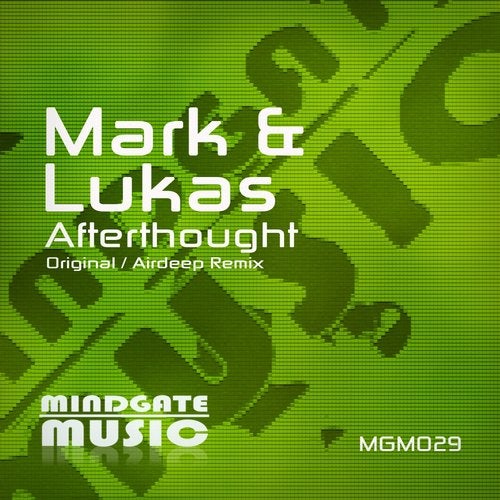 Today at MGM we welcome another new artist to our family, this time it is Mark & Lukas, a wonderful duo from Slovakia. As they have been making a good footprint in the progressive house scene we are very happy to have them here at Mindgate.

The track they have crafted is an amazing piece called "Afterthought". Its a track that is full of energy, and really captures the duos skill in making beautiful sun kissed melodies. Definitely a perfect tune to enjoy in the summer sun and is an amazing debut on the label. Really can't wait to see more from these 2!

For remix duties we have none other than Airdeep who is definitely one of those up and coming producers to watch out for. He debuted on MGM with "Tiger" which gained the support of DJ's like Above & Beyond. For his remix of "Afterthought" Airdeep has provided us with a different flavour to the original, however he keeps that summer filled energy and power in this very smooth production.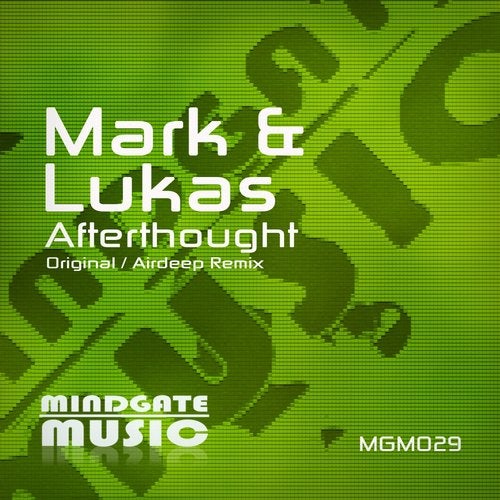 Release
Afterthought