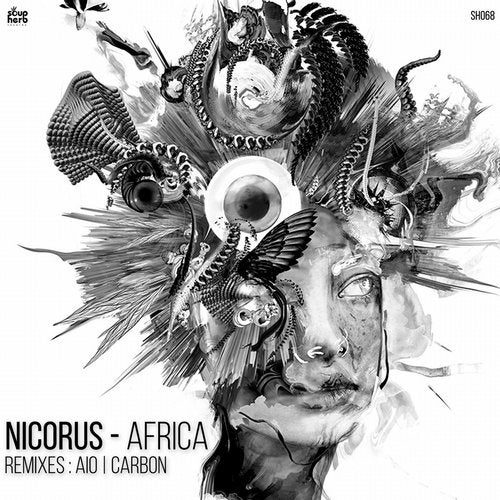 Hype
NICORUS is a Berlin based DJ and Producer, originally from Toulouse in the south-west of France. Nicorus and music have a long and diverse relationship. Genres such as Rock, Punk, Metal, Reggae, Hip Hop and Non-Western Musics have all been 'stations' on Nicorus's musical journey, beginning as early as seven years old.
Landing directly into the 'Alternative' scene, a love for Berlin underground Techno music soon enveloped him. He was soon an integral performer at the legendary underground Berlin parties, pioneering and pushing the new underground wave, as well as at some of the city's biggest clubs.
Nicorus's soundscape of music is expansive, from Ambient to Psy-trance through to House, Deep House and Tech House.His favourite 'home' however is Techno and we at Soupherb are thrilled to have him on board with his brand new EP Africa.
On Remix duties we have Aio from Leipzig who delivers a stylish club monster and Carbon who gives us his signature minimal goodness. As usual all the tracks have been tested around the world by our artists and DJ's for your dancing pleasure !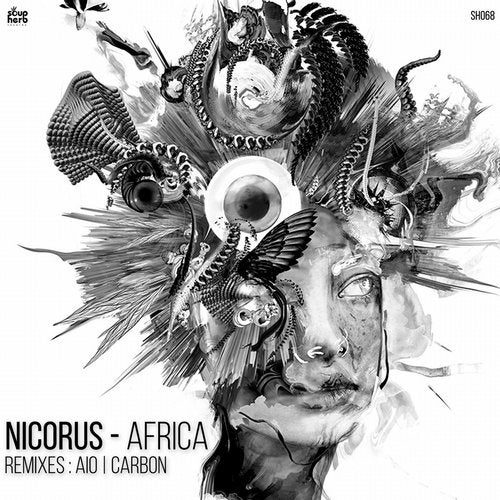 Hype
Release
Africa