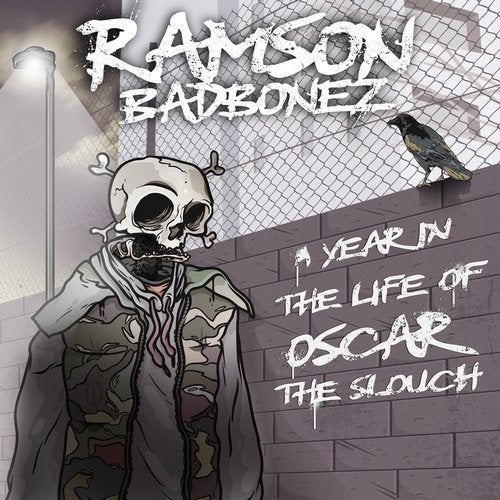 After an extensive tour of the UK with his mentor, UK Hip Hop Demigod Chester P, earlier this year, Uk Hip Hop legend and new High Focus Records signing, Ramson Badbonez is back with a new musical offering.

'A Year In The Life of Oscar The Slouch' is Ramson Badbonez second studio album. Ramson describes the LP as a 'conceptual representation of a crime in the city element at one of its highest activity points encapsulated within a specific time period', and that is exactly what has been served up here.

As the year planner on the back of the album suggests, its been a hell of a year for our protagonist Oscar, and we the listeners have the full adventure to listen to (rewind and listen again) in all its red brick, crime and grime glory. Few can pen a gutter street narrative as well as Badbonez, and on this opus he plays the role of the narrator taking us on a vivid journey through 365 days of the highs and lows of inner city crime life over the equally striking rhythms and melodies provided by Charlie Mac.

This epic account is split into 12 tracks, each representing a specific month of the year. The themes, weather and atmosphere of the seasons shine through both lyrically and musically on each track giving the listener a real sense of journey as though experiencing every moment of Oscar's year for themselves. Charlie Mac and Ramson Badbonez execute the concept of this album faultlessly, sticking to the script throughout the project lending this album a real cohesiveness which is rare in modern day Hip Hop albums. No feature presentation would be complete without a star studded cast, this album is no exception and counts Fliptrix, Rag n Bone Man, Jam Baxter, Mystro, Jokerstarr, Genesis Elijah and more as co stars, who all add their own twists and turns to the plot of this graphic tale.

The first single is 'November - Desperation', like its namesake month brings a chill to the spine. Charlie Mac's heart wrenching vocal samples match perfectly with Badbonez' lyrics giving the track a very cold element, yet still providing a positive message to the youths to not fall victim to the traps of modern day society. This song features a ground breaking 8 bit video game style clip which sees our main character Oscar The Slouch dodging said pot holes in a classic streets of rage on the Sega Mega Drive style.

The Second single is 'January - In Da Blitz Time', obviously the first instalment of Oscar's year. Unlike its freezing cold reality, Oscar The Slouch kicks off the year with a bang over a funky Charlie Mac production which shows Badbonez putting his best foot forward in the new year. The video that accompanies this song is an animated masterpiece depicting all the words visually as they spray forth from Badbonez' mouth in machine gun style, truly a technical feat when considering the rapid fire flow in question.

Ramson Badbonez, the ubiquitous London underground mc has been torching mics for years and it is only right that he joins the ranks of the ever expanding High Focus Records to get the shine and exposure that he truly deserves. Happy New Year Oscar!

'A Year In The Life Of Oscar The Slouch' will be released on CD, limited edition vinyl and digital download on High Focus Records SOON. Be sure to cop this conceptual masterpiece.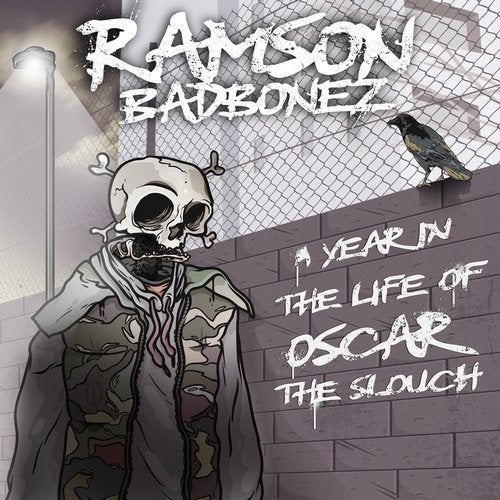 Release
A Year in the Life of Oscar the Slouch