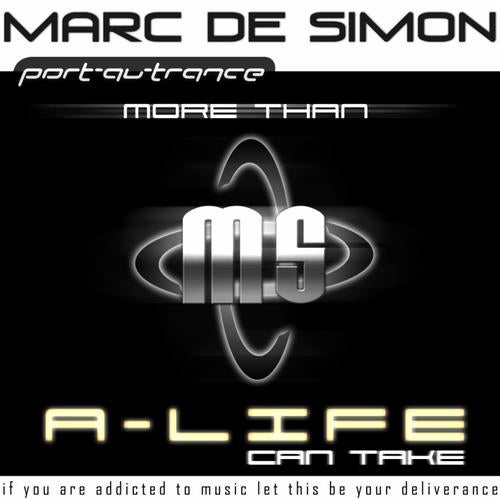 Release Date

2009-08-04

Catalog

PAT60022
After more than one year the moment has come: The artist
Marc de Simon releases his second album "A-Life". Compared
with the preceding album, this one goes fundamentally more
concentrated in a trance music direction. Especially
athmospheric and melodic elements are standing in the
foreground. It was really important to the artist, that this album
would become a very compact and topped-off release sounding
like made all of a piece. A deliberate tracklisting and
coordinated production of the tracks grants for a continous
pleasure of listening. Thiis album takes someone on a trip
made of phatt club tracks and beautiful athmospheric sounds
(including an additional continous DJ mix).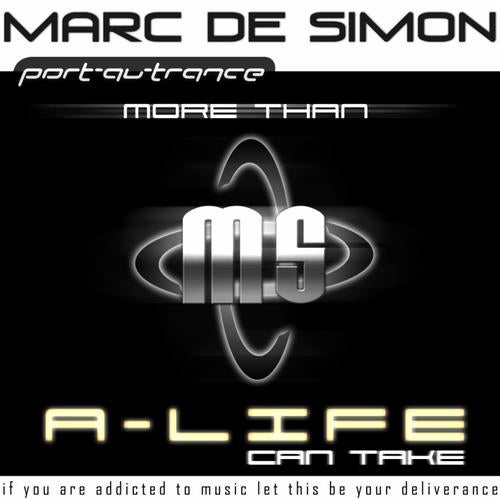 Release
A-Life
Release Date

2009-08-04

Catalog

PAT60022