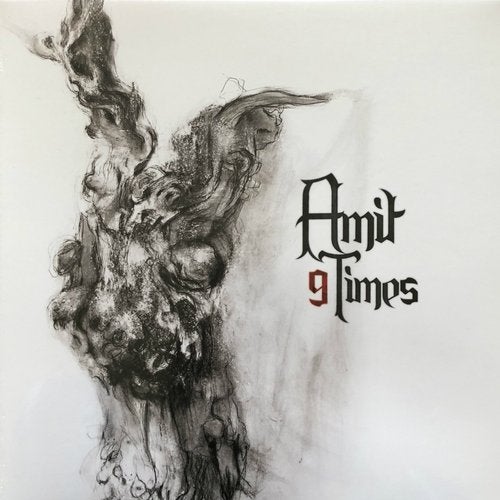 Release Date

2019-12-20

Label

AMAR

Catalog

AMAR9TLP1
5 years after the release of his first LP, AMIT released the '9 Times' album in 2011.
Building on the atmospheres, tension and thought provoking layers in his first long player, AMIT went on to add an industrial, romantic and schizophrenic approach to this one. Weaving together industrial machinery, sociopathic words of wisdom and tribal percussion, this LP went on to influence a generation of producers that were fed up with the set values and construction kits available.
The title track '9 Times' ft Rani was on constant rotation by DJ's on BBC Radio 1, while 'Manson Truth' was found indoctrinating disciples of Techno at the Berghain in Berlin.
For nearly 8 years '9 Times' had vanished from all music outlets, but it is now back! We give you '9 Times' the 2019 Edition.