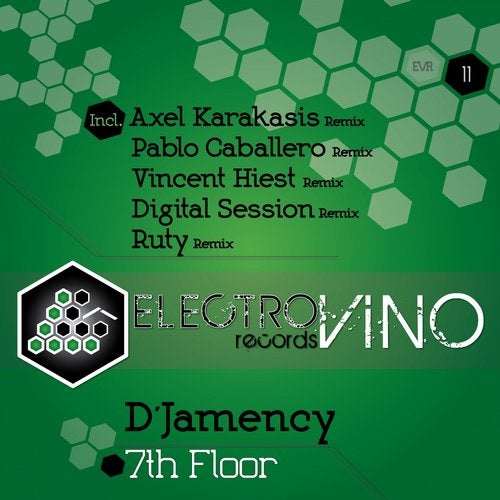 The holidays are over, so it is back to work for "Electrovino Records".

We have decided to start the program with one of the best French producers: "D'jamency". For the 11th lesson, he approaches the Techno style in an original manner with his track "7th Floor".
Rich in tones, his release is quite effective and as good as any of his other compositions. "D'jamency" continues to follow his unique style. We leave you listening to this track attentively.

Furthermore, we have appealed to "Axel Karakasis" to participate in this course. He offers significant support for the issue raised, as this well-known teacher has always trained our seasoned little ears. "Mr Karakasis" has made some changes to "7th Floor" in order to show to everyone that there is not only one way to make it and the result of his interpretation will leave the audience breathless.

For this "eleventh EVR", we include a remix from the model student "Pablo Caballero", who could not resist to follow this session without forgetting to bring in his assignment. The young Argentinian artist with his high potential has made a pretty good demonstration with his excellent adaptation of "7th Floor".

Moreover, the whole "Electrovino Records" team is obviously in attendance and they have aced their homework. "Vincent Hiest","Ruty" and "Digital Session" have handed in their copies on time. Their respective remixes of "7th Floor" treat the subject perfectly and you will be able to notice many differences in their work that they have accomplished with high distinction, which characterises their eclectic styles.

No doubt, this is the time to return to work, beach towels and sunglasses are now stowed away in the cupboard, we have dusted off the sequencers and machines of all kinds and are ready to lay down some fresh tunes.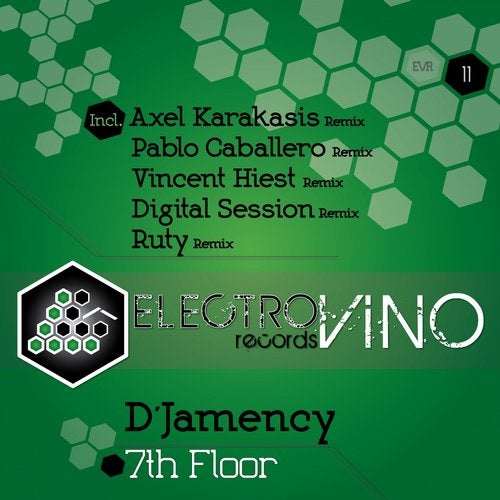 Release
7th Floor