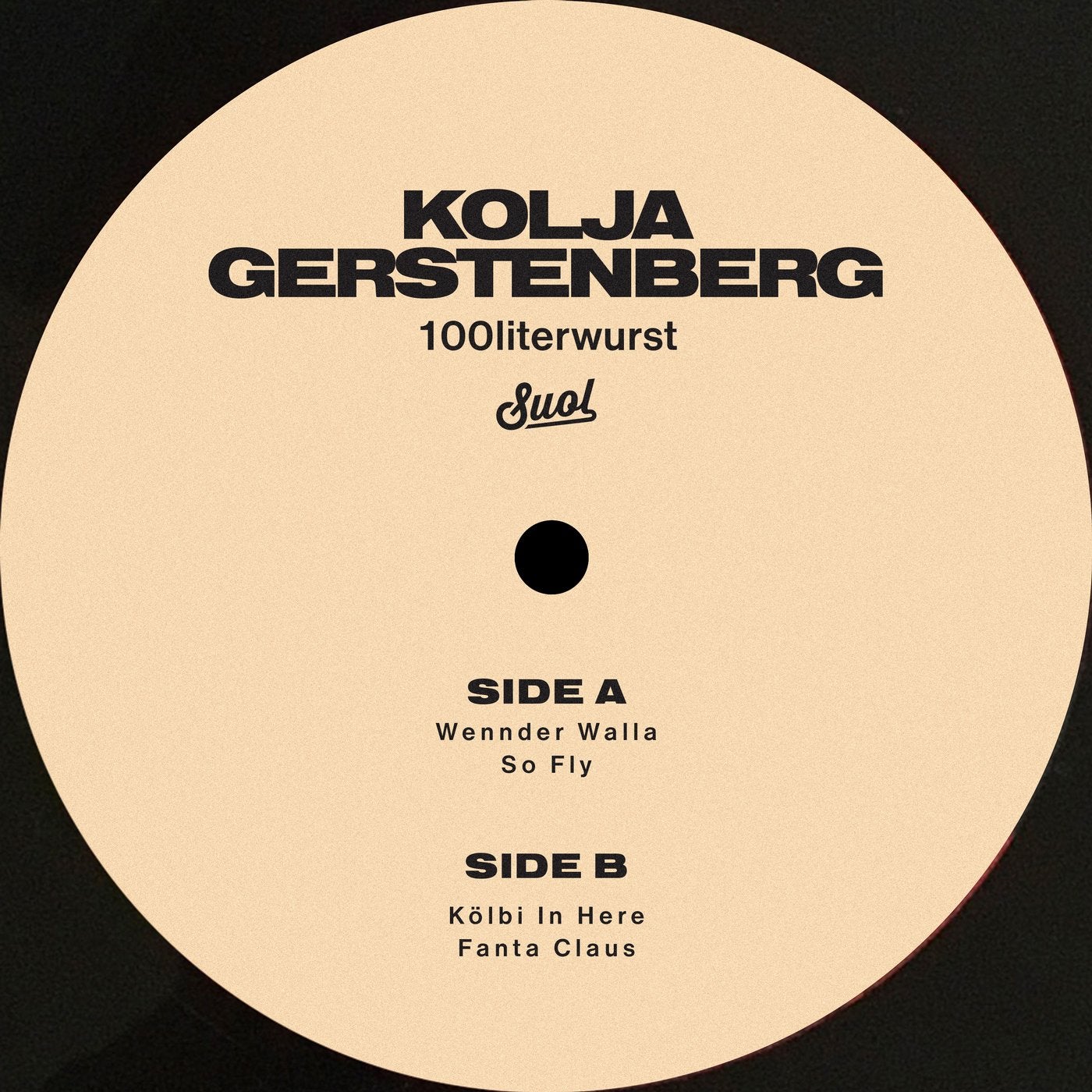 Release Date

2019-03-22

Label

Suol

Catalog

SUOL089
Kolja Gerstenberg from Leipzig has not only displayed a knack for zany titles, but also a mastery of soulful House tracks of the more kicking variety. His brand new EP '100literwurst' is also a bit crazy - in the best possible sense, fusing together a wide range of eclectic elements while combining them with grooves that are heavier than a ton of German sausages.

The opener 'Wennder Walla' begins with a 90 second swelling intro, complete with a resonating LFO ride and even a little smattering of rock drums to get you in the right frame of mind for what is to come - and that is some serious dance floor dynamite. Huge hot-driven kicks and snappy snares are counterpointed with sweet Rhodes chords and pitch-bent melodies in an arrangement that is surprising and entertaining throughout.

Moving on to 'So Fly', the juxtaposition of tough and mellow continues in delightful fashion. The little vocal cut is completely on point and so naughtily catchy it is sure to light up some big grins all around the room.

'Kölbi In Here' eases up on the heaviness and clocks in at a slightly more leisurely tempo but its definitely no less of a crowd pleaser. With the trademark Gerstenberg chords just oozing positivity, the happy-scatty vocal sample is in good company. Add in a synth that is both a solo melody instrument and effect sound at the same time and thats seven minutes of funky fun for the taking right there.

We wrap up this bag of treats with 'Fanta Claus', a delectable morsel of broken-beat goodness for the glitch gourmet - a dadaistic dessert which may well be an acquired taste but served to the connaisseur it is certain to impress.

Guten Appetit!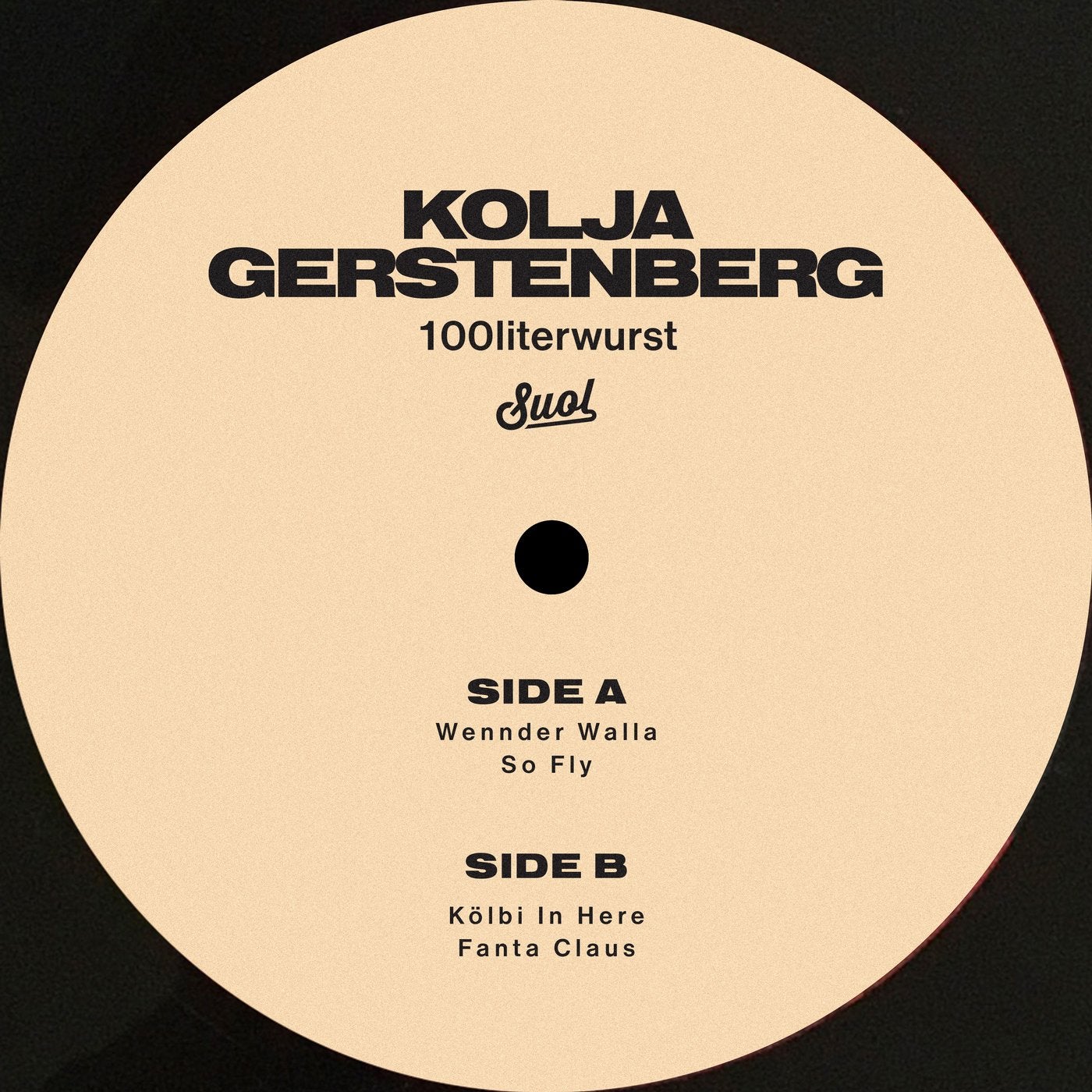 Release
100literwurst
Release Date

2019-03-22

Label

Suol

Catalog

SUOL089